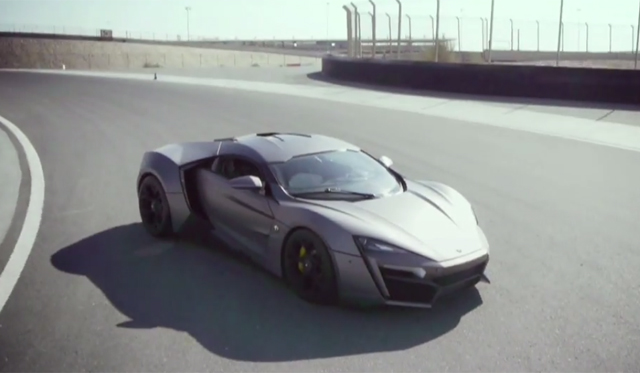 After recently being unveiled in production spec at the Dubai Motor Show 2013, the W Motors Lykan Hypersport recently hit the track for the very first time giving us our first glimpse at the car's potent engine roar!
[youtube]http://www.youtube.com/watch?v=dlmIoXH37JQ[/youtube]
W Motors emerged towards the middle of last year. It's the brain child of Lebanese entrepreneur Ralph R Debbas together with famed German contractor Magna Steyr and legendary Porsche experts RUF. Only seven will be built, each one delivered with a matching $200,000 special edition Cyrus Klepcy watch.
It uses a RUF-sourced flat-six power plant producing around 750hp, 1,000Nm and wears a staggering $3.4 million price tag. W Motors estimates a zero to 100km/h time of just 2.8 seconds with a top speed of 385km/h.