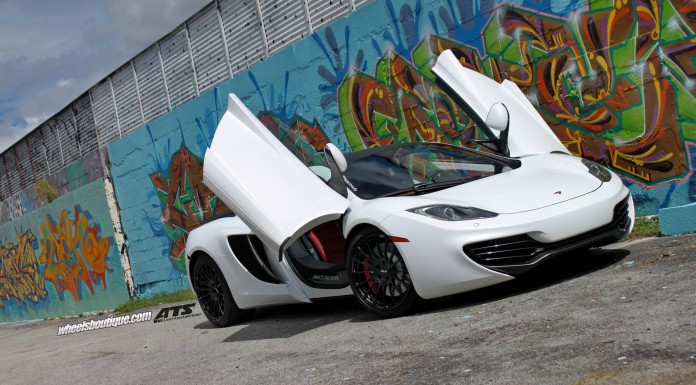 The team at Wheels Boutique recently finished work on their latest McLaren 12C upgrade, this time fitting the British supercar with a set of Superlight ATS Forged wheels.
As the name suggests, these aftermarket wheels weigh almost nothing. In fact, the 19-inch front wheels weight just 18 pounds each while the 20-inch rears tip the scales at 22 pounds each.
In addition to providing quite extensive weight savings over the regular wheels, the Superlight ATS Forged wheels also had a very cool look to the car with them perfectly matching the carbon fiber front splitter, black front air intakes, side air intakes, rear wing, roof and engine cover, rear diffuser and the taillights and exhaust section!