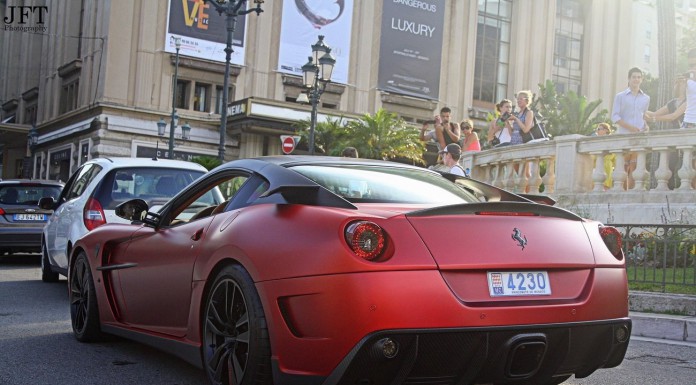 The Mansory Stallone is a ludicrously aggressive and very usual looking beast. Based on the pretty yet bulbous Ferrari 599 GTB, the Stallone has been put on steroids and shock wherever it is seen.
Featuring the same 6.0-liter V12 engine as the legendary Ferrari Enzo, Mansory fitted a supercharger and sport air filter. This means the Mansory Stallone produces an impressive 720hp and an additional 92Nm of torque from the standard car. To further add to the drama of the Mansory Stallone, it features a stainless steel exhaust system!
[youtube]http://youtu.be/ZOpNyMeLh0g[/youtube]
As you can see from the video above, shot in Russia, the Stallone is ridiculously loud and sets of car alarms as a result!
This beautiful image was caught by Jeroen in Monaco where another white Stallone from Saudi Arabia has been also been seen.