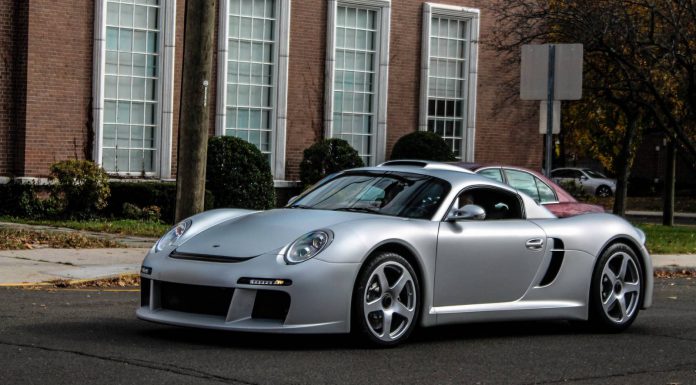 Designers and fashion guru Ralph Lauren has been spotted in Connecticut in the United States driving a very rare supercar, the RUF CTR3. The CTR 3's twin turbo charged 3.8 liter flat six cylinder engine has an output of 700 hp at 7,000 rpm.
The maximum torque is 657 ft/lbs at 4,000 rpm. This engine design combines a compact construction with high performance. The acceleration from 0-100 kilometers per hour (62 mph) takes only 3.2 seconds. The maximum speed is 375 kph (235 mph). As a customer you can design the interior to your taste. Materials like leather and alcantara give the interior design a sporty and luxury finish.
This is just one of many cars in the Frenchmen's stunning collection. A handful of the collectors cars include a 1938 Bugatti 57 SC Atlantic, 1929 Bentley Blower, 1930 Mercedes SSK 'Count Trossi', 1931 Alfa Romeo 8C 2300 Monza, 1938 Alfa Romeo 8C 2900 Millie Miglia, 1933 Bugatti 59 Grand Prix, 1954 Ferrari 375 Plus, 1955 Jaguar XKD, 1955 Porsche 550 Spyder, 1958 Ferrari 250 Testa Rossa, 1962 Ferrari 250 GTO, 1964 Ferrari 250 LM, 1950 Jaguar XK120 Roadster, 1955 300 SL Gullwing, 1958 Jaguar XKSS, 1960 Ferrari 250 GT Berlinetta SWB and a 1996 McLaren F1 LM. These cars were exhibited at the Laurens personal show in Paris 2011 as can be seen in the gallery below.