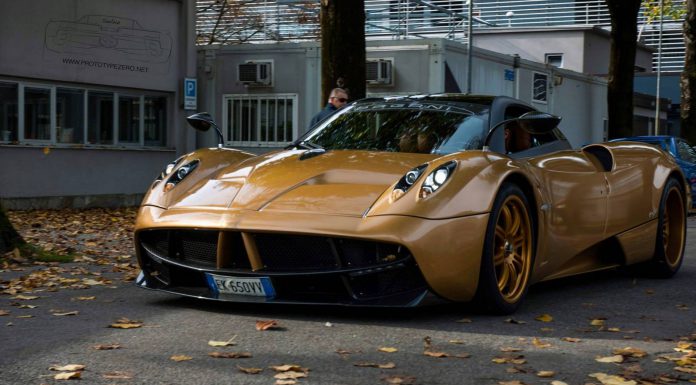 GTspirit tested the spectacular Pagani Huayra a few weeks ago and were addicted to its savage power, beauty and remarkable driving experience. The car we drove was the Huayra press car and it once again received a very special yet controversial wrap. As you can see it has been finished in a matte gold and it certainly stands out!
The V12 Huayra made an appearance at the "6 Ruote di Speranza" event that gives people with disabilities the opportunity to spend an unforgettable day with some very powerful and very fast cars, allowing them to experience the thrill of a ride in suoercars around one of the most famous and exciting circuits in the world, Monza.
What are your thoughts on the wrap? A little over the top or a tasteful change to the 738bhp 6.0 litre V12 hypercar?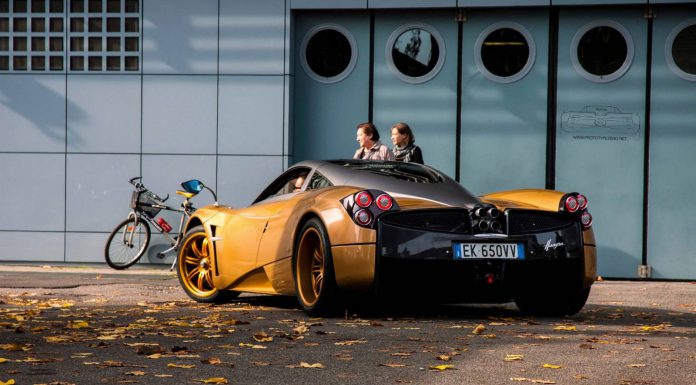 Story: http://www.prototypezero.net/2013/11/pagani-huayra-gold-edition-at-6rds-2013.html
Photographer: Prototype Zero