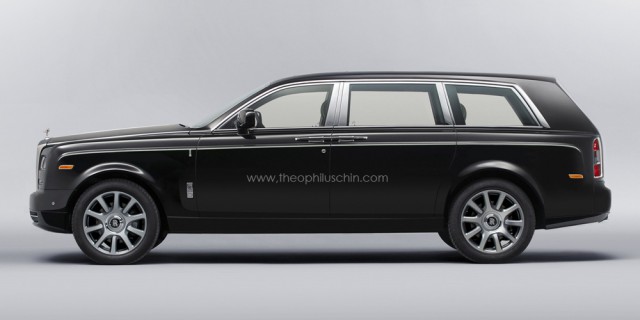 We well and truly know by now that Rolls-Royce is considering producing a luxury SUV to redefine the market. However, while recently speaking with Autocar, Rolls-Royce boss Torsten Müller-Ötvös insisted that the car has yet to be given the green light for production.
He confirmed that designers from Rolls-Royce are making progress when it comes to choosing the styling direction of the Rolls-Royce SUV but says that even if the SUV were given the go ahead for production, it would still be some years away.
Rolls-Royce Phantom Celestial Concept

"For me, it is less of a question of whether we should do it — the segment is interesting, growing and stable even in times of economic crisis — as opposed to one of whether it fits with the image and brand of Rolls-Royce. What I can say is that we are currently investigating whether Rolls-Royce can carry such a vehicle."
As you could well imagine, for an historic and legendary automaker like Rolls-Royce to produce a car unlike any other it has before, is nothing which can be done overnight or even over the course of a few months. The Rolls-Royce design team is looking to the past for design inspiration but has yet to decide if the new car will feature a more prominent 4×4 look, simply be a shooting brake or more of a crossover.
"It is a difficult project. If we are to do it, we need to create something that fires the imagination in a timeless way, so we cannot rush. As a result, I would not rule it out or necessarily be confident that it will happen," Müller-Ötvös concluded.
[Via Autocar, Rendering by Theophilus Chin]