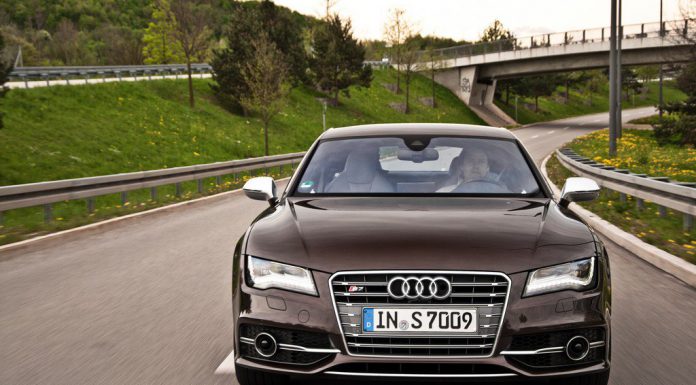 A selection of 2013 and 2014 Audi S6 and S7's are being recalled in the United States over concerns that a fuel line may leak fuel and thus cause a fire.
The recall only affects the 2013-2014 Audi S6 and Audi S7, which are both fitted with 4.0-liter twin-turbocharged V8 engines. However, that engine also powers the Audi S8 and a selection of Bentleys, but they don't seem to be affected. In total, 3594 vehicles are being recalled by Volkswagen.
Volkswagen will notify all potentially affected owners and replace the fuel line free of charge starting late this month.
This recall just goes to show that even the most luxurious and expensive mass-produced vehicles are far from perfect.
As a reminder, the luxury Audi S7 uses the same engine as the new 2013 S6 and S6 Avant, the new 4.0 TFSI with 420 hp between 5,500 and 6,400 rpm, and 550 Nm of maximum torque between 1,400 and 5,200 rpm. The twin-turbo V8 accelerates the five-door coupe from 0 to 100 km/h in 4.7 seconds, and the top speed is limited to 250 km/h. The eight-cylinder uses Audi's "cylinder on demand" technology under part load for a lower fuel consumption. In the end, it means that electronics shut down cylinders 2-3-5-8, while cruising and using light throttle responses. The system works fluently and went unnoticed.