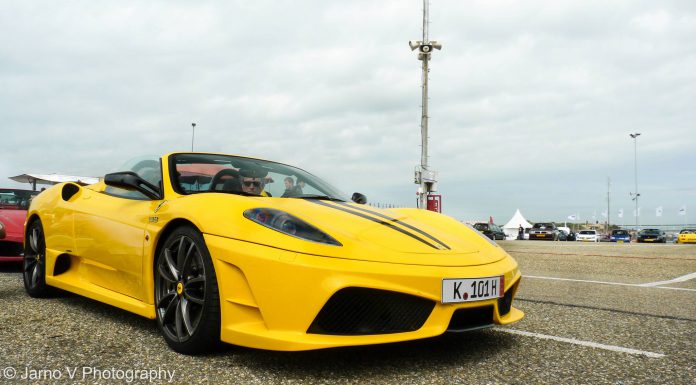 The Ferrari 430 Scuderia is an jaw-dropping car. A razor-sharp hardcore car that added the brutality that the F430 somewhat lacked. The 430 Scuderia is a mechanical masterpiece and was also a step-up from the standard 430. It is 220 lbs lighter and is 22 hp more powerful bringing the total to 508 hp. The numbers only tell half of the story. This car is such an icon not only for raw pace but as an experience as a whole. It is organic and pure.
Ferrari then released the Ferrari Scuderia Spider 16M, the car photographed here, a convertible Scuderia, that added yet another more involving dimension to the already spectacular car. Only 499 16M's were produced to commemorate Ferrari's 16th victory in the Formula One Constructors World Championship 2008.
The engine produces 503 hp at 8500 rpm and when the howl of the V8 will make you never want to change gear! The car has a dry weight of 1,340 kg (2,954 lb) (80 kg lighter than the F430 Spider). It accelerates from 0-100 km/h just in 3.7 seconds, with a top speed of 315 km/h.