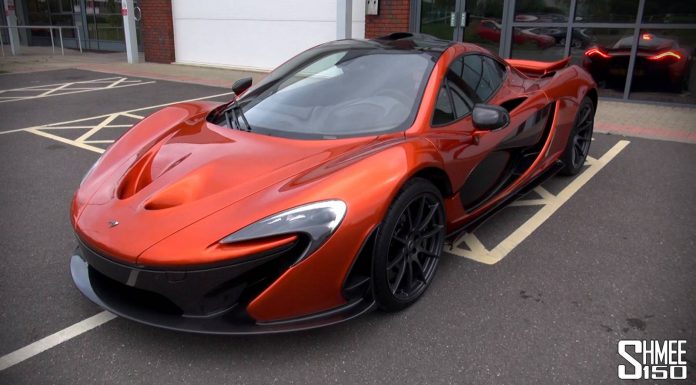 As we revealed earlier in the week, McLaren have now started to deliver the very first customer McLaren P1's. One lucky customer picked his car up last week and delivered it straight to PaintShield presumably to have a clear bra fitted to protect the paintwork from the harsh British winters.
Shmee150 was in the right place at the right time it seems as he was lucky enough to hitch a ride in McLaren's latest hypercar! Journalists are yet to drive the McLaren P1 so this is the closest we have come to experiencing what it is like from the inside.
[youtube]http://youtu.be/6fLjjnU7REQ[/youtube]
Seeing the rear wing in action is pretty impressive as it appears to have a mind of its own! As you would expect, the turbo's sound pretty impressive, we'll have to reserve judgement until we get a chance to experience it ourselves but it certainly seems to be as impressive as the Pagani Huayra.
Under the carbon fiber hood is a twin powerplant generating an astronomical combined output of 903 bhp. It gets a very efficient 3.8-litre twin turbo V8 petrol engine and a lightweight electric motor. The remarkable acceleration, delivered as a result of the instant torque offered by the electric motors and the optimized turbos, results in the hand-built car reaching 100 km/h in a stunning 2.8 seconds, 200 km/h in a scarcely believable 6.8 seconds, and 300 km/h (186 mph) in just 16.5 seconds. This is a staggering 5.5 seconds faster than the legend that is the McLaren F1. Top speed is electronically limited to (just!) 350 km/h.