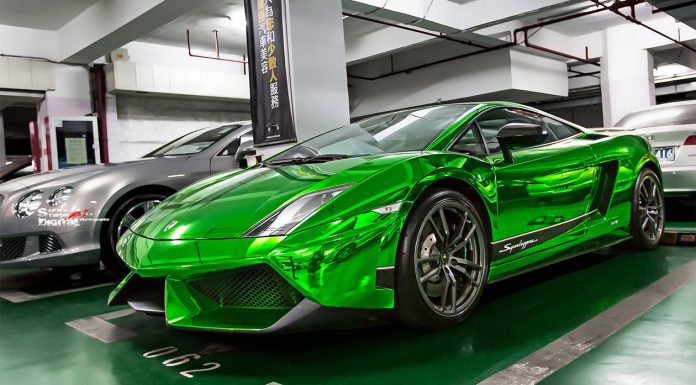 Chrome supercars seem to be the latest trend in the bizarre world of trying to stand out. Here we have a very special Lamborghini Gallardo LP570-4 Superleggera that has been wrapped in a very bright chrome green!
The car was seen in Shenzhen, China, a country where the supercar scene seems to be growing every year and just like a number of the Arab supercars, the Chinese are certainly like their supercars to create a seen and put on a show for everyone else to appreciate and enjoy!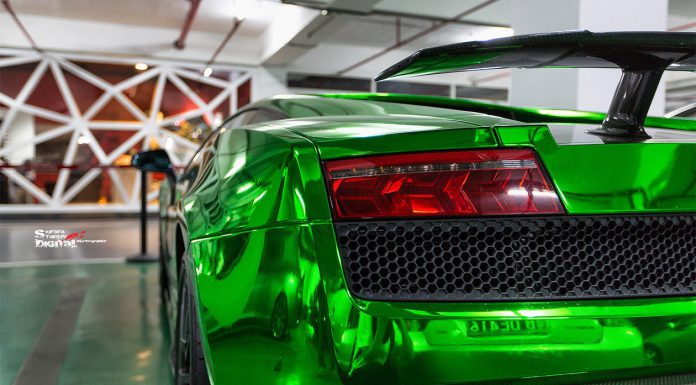 The LP570 is a lighter and more powerful version of the standard LP560. Using Carbon Fiber and other lightweight materials, the team at Sant'agata managed to strip out an impressive 70kg from the car.
As for the engine, 570bhp is produced at 8,000rpm, with torque curve peaks at 540Nm (398,3ft-lbs) at 6,500rpm. The minimal gain was achieved through careful ECU programming. Obviously performance figures are important for a car like the Superleggera and it does not disappoint, zero to 100km/h (62mph) can be achieved in just 3.4 seconds, 0 to 200km/h (124mph) in 10.2 seconds and the top speed is 325km/h (202mph).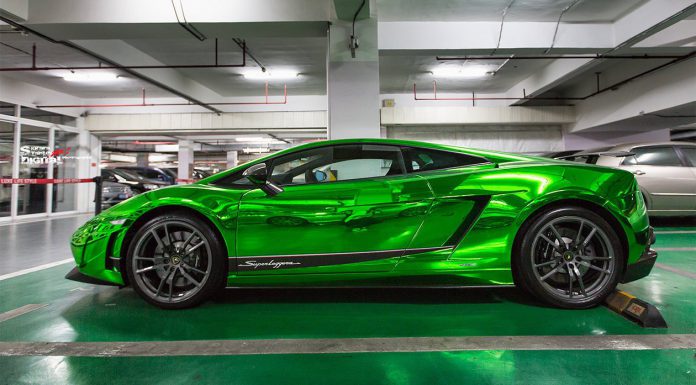 These brilliant images were taken by Kirara Stanley Photography!