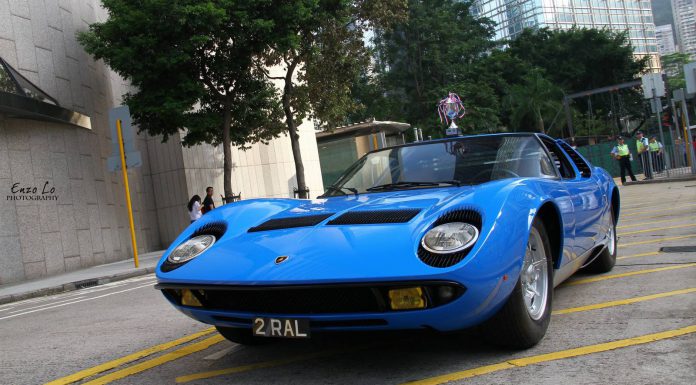 The Lamborghini Miura is arguably the worlds first supercar. Built in Italy between 1966 and 1972, it is the car most widely considered to have started a trend of high performance, two-seater, mid-engined sports cars. When the supercar launched, it was the fastest production road car in the world.
The car looks beautiful. This blue Miura S, just one of 275 built, was the star of the 2013 Classic Car Show in Central, Hong Kong.
The P400S Miura, also known as the Miura S, made its public debut introduction at the Turin Motorshow in 1968, where the original Miura had been introduced 3 years earlier. The car featured revisions over the standard P400, including newly added power windows, bright chrome trim around external windows and headlights, new rocker switches, engine intake manifolds made 2mm larger, different camshaft profiles, and notched trunk end panels (allowing for slightly more luggage space).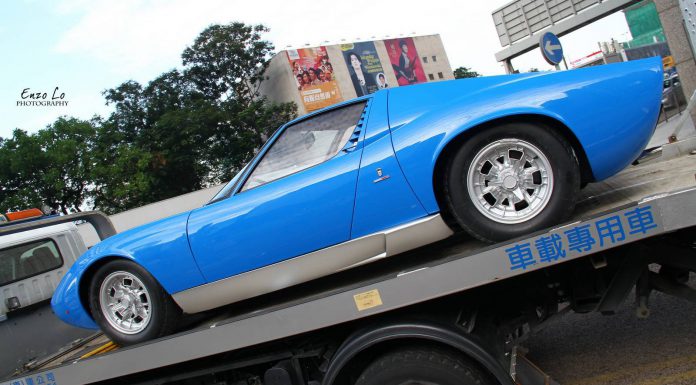 Engine changes were reportedly resulted in an additional 20 hp bringing the total output to 360hp. This power is enough to launch the legend to 100km/h in under 7 seconds and a remarkable top speed of 276 km/h. A stunning car indeed!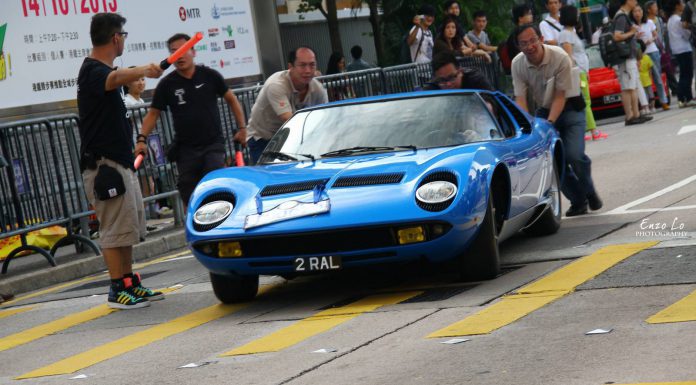 Photographer: Enzo Lo Photography