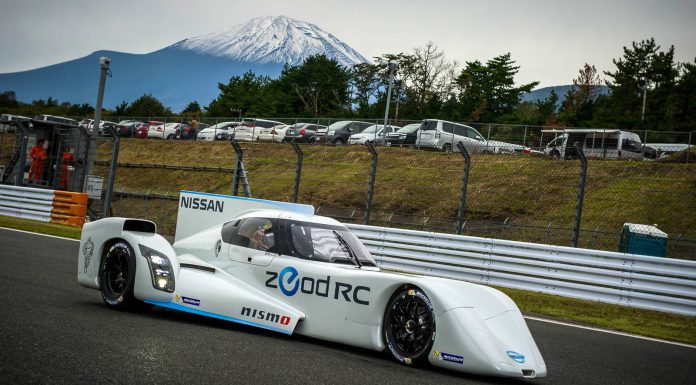 The Nissan ZEOD RC Le Mans Prototype recently made its world driving debut at the Fuji Speedway in Japan and hit the track for the very first time in full public view. As we well and truly know, the Nissan ZEOD RC Le Mans Prototype is promising to be a real game changer in endurance racing.
It's been just over 33 weeks since Nissan announced its plans to enter the 2014 Le Mans 24 Hours and in that time, the Nissan ZEOD RC has been created essentially from nothing. During the car's Japanese debut, Nismo president Shoichi Miyatani said, "The ZEOD RC utilises our technology gained through the development of the Nissan LEAF Nismo RC, the first EV racer based on the mass production zero emission vehicle.
The name stands for the Zero Emission on Demand Racing Car and features a similar shape to the Nissan DeltaWing but one which has been thoroughly improved in all areas. With the being said, it still features the unique design with the wide rear-end tapering to a narrow front.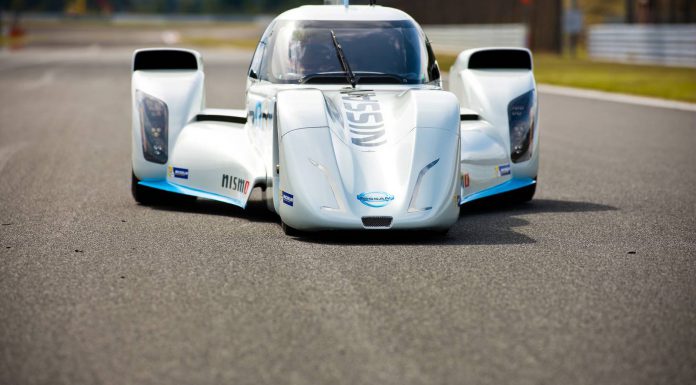 The Nissan ZEOD RC is set to become the first car to make a full lap of the 8.5-mile Le Mans on solely electric power. This feature will only be used once during every stint. When all the systems are running, the Nissan ZEOD RC will be capable of exceeding 300km/h.
While speaking about the car's debut at Fuji Speedway, Nissan Global Motorsports Director Darren Cox said, "This has been a fantastic opportunity for everyone involved to bring the Nissan ZEOD RC to Japan to present the car at Nismo and then show the car at Fuji Speedway for the fans.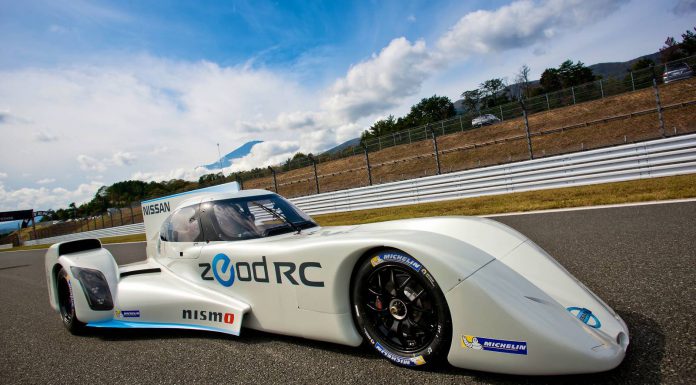 "The reaction from the fans has been amazing – especially the young fans. We had a very poignant moment watching the car on track with Mount Fuji in the background. We know we have a very big mountain to climb to develop this electric vehicle technology for Le Mans but seeing the reaction from the young fans is a key reason why we are doing this.
"It was a pity that the weather spoiled the day on Sunday for the FIA WEC race but we were thrilled to be able to bring the car here for loyal Japanese fans."