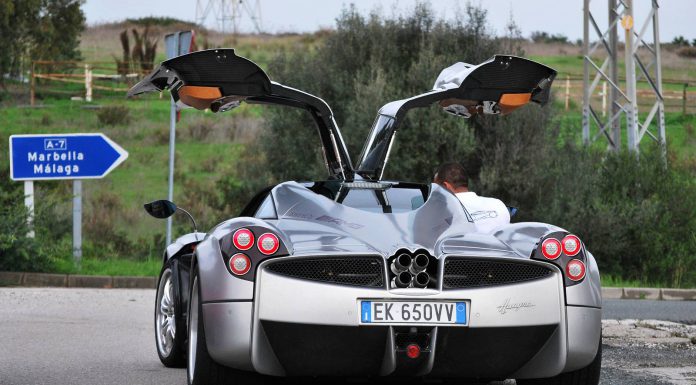 The Pagani Huayra is an engineering masterpiece. Its Italian elegance that was meticulously crafted and pondered over by Horacio Pagani himself, is met by a brutal and hysterically insane engine courtesy of German engine builders AMG.
This is a true hypercar with an AMG-hand-built 6.0 liter V12 at its heart, producing an outrageous 730 hp. It launches to 100 km/h a mind bending in 3.2 seconds and will carry on to a monumental 378 km/h! GTspirit recently drove the Pagani Huayra on both road and track. We struggled to comprehend how spectacular this car is, not only to look at but to drive.
[youtube] http://www.youtube.com/watch?v=6CeLka_AfWU[/youtube]
The Huayra is a car that rivals the Bugatti Veyron in pace but retains the meticulous attention to detail and remarkable level of perfection that only Pagani know how to achieve. The interior is a masterpiece, after spending hours admiring the exterior and the awesome adjustable aero flaps, you can spend days fiddling the beautifully crafted knobs and dials on the inside.
These beautiful images were snapped by Cayuela Photography.