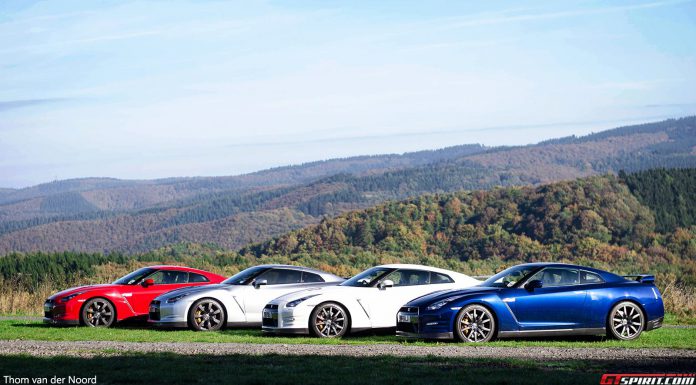 Last Saturday was one of the last opportunities of the year to take your car out at the Nordschleife during the 'Touristenfahrten'. GTspirit was around to enjoy the awesome action that Touristenfahrten at the Nordschleife, has to offer.
A gaggle of drivers from the UK jumped at the chance to lap their cars at the legendary circuit and came with their Nissan GT-R's to the Ring. Before hitting the track, the muscular GT-R's were posing next to each other and we could not miss the chance of photographing them together!
Enjoy the gallery by our photographers Willem de Zeeuw, Thom van der Noord and Mitch Wilschut.