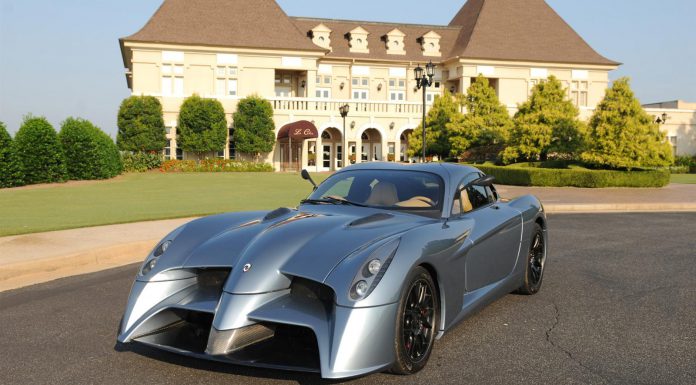 Panoz, the automaker responsible for some of the world's most insane racing cars as well as a few more sane road cars, has announced that in the future, any of its racing cars can be ordered and outfitted for street use. Cars such as the Ferrari 458 Speciale and Porsche 911 GT3 RS may be commonly known as road-going race cars, but these new racing-inspired Panoz sports cars will be just that. Racing cars slightly modified for road use.
Panoz vice president of sales John Leverett said, "We will be producing all these cars, on a one-off customer basis, for the street. If you want a Panoz GTR-1 for the street, we will produce one for you. If you want a Panoz roadster, we'll make one for you. Each car will have an all-new carbon/aluminum chassis, new powertrain, all new custom interior – but we won't do full run production. Customers will get to choose enough on the car to make it uniquely theirs.
"To have a car with the Panoz racing heritage, with all the bodywork and substance that regulations will allow on the street, will be a very distinctive experience."
Road cars currently, previously or speculated to be eventually produced by Panoz include the Panoz Roadster, Esperante, Espertante GT, GTLM, JRD and the Esperante GTR-1 as well as Panoz Abruzzi.
[Via Endurance Info]