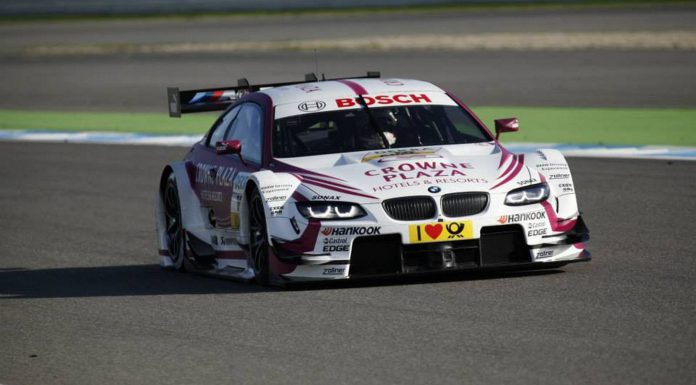 The DTM 2013 season came to a dramatic end this weekend at the Hockenheim Ring, the same location where the season began with tests. BMW had already showed its prowess during the qualifying session where they locked out the entire front row with four cars after setting a spectacular 1,2,3 and 4 finish with the best Audi finishing fifth. Mike Rockenfeller won the championship back at Zandvoort in the ninth round but had a poor run qualifying ninth.
The win went to BMW driver Timo Glock who crossed the line ahead of Spaniard Roberto Merhi from Mercedes-Benz and pole winner Bruno Spengler from Canada. This was the first win for Glock since his victory in the GP2 season finale at Valencia in September 2007.
Glock said; "This weekend, the car was very good from the beginning. I was able to control the race in spite of the rain. I want to thank Roberto for the great and fair duels. Today, we will have a decent party."
Meanwhile, Merhi who finished second showed his prowess with that podium finish considering that he had started from 21st position, took his two mandatory pit stops and also suffered a drive-through penalty for a jump start.
Audi had a bad racing weekend at Hockenheim, champion Mike Rockenfeller failed to collect any points and finished 16th. The best placed Audi was that of Mattias Ekström which finished fifth, the Audi Sport Team Phoenix with Mike Rockenfeller and Migue Molina won the teams' title. For BMW, they won the manufacturer's title, a repeat of last year's win.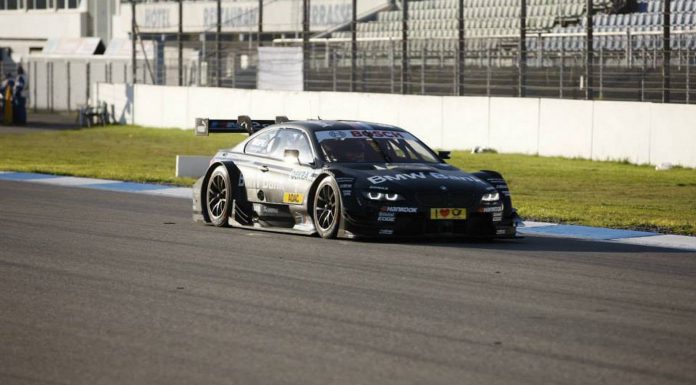 Rockenfeller said; "Of course, I had different expectations, but I was hit by another car right after the start. After the start, the steering was bent and I there wasn't much I could do. Today, it simply didn't work out,"
A total of 122,000 spectators attended the season finale of DTM!