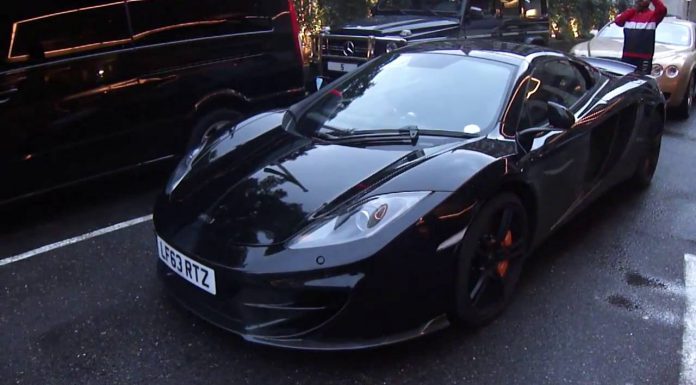 To celebrate their 50th anniversary, McLaren announced 50 very special 12C's, 25 Spiders and 25 Coupe's. One of the exceptionally rare cars has been seen in Knightsbridge and it sure looks great!
[youtube]http://www.youtube.com/watch?v=b8fZBrrz-L4[/youtube]
The upgrades are applied by McLaren Special Operations (MSO), the division of McLaren Automotive responsible for the delivery of bespoke projects. Each car will get a remodelled, CFD (Computational Fluid Dynamics) – optimised front bumper from MSO. It is designed to provide increased levels of front downforce, and is inspired by the limited-run HS Edition models. Each car will get McLaren F1 inspired badging, while the front floor is made from race-derived carbon Kevlar.