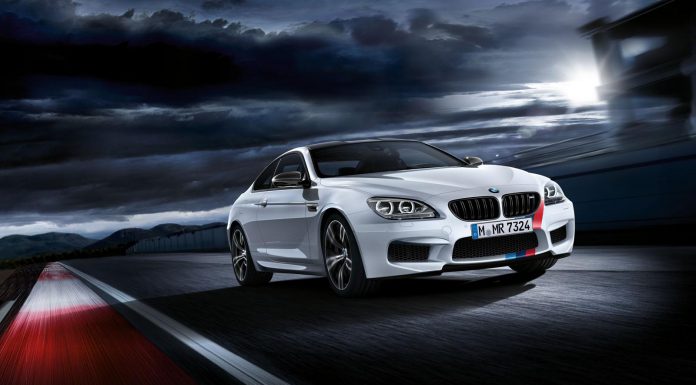 BMW has just released a variety of new M Performance Accessories for all BMW M5 and BMW M6 models.
One of the most important new features available for both the BMW M5 and BMW M5 will be a full titanium exhaust system built by BMW and exhaust specialists Akrapovic. Not only does this exhaust strip away 10kg compared to the standard system, it also enhances the brutal soundtrack of the twin-turbo V8 M5 and M6. From another performance standpoint, the M5 and M6 can now be purchased with new carbon-ceramic brakes.
Some more subtle exterior changes include BMW M inspired body stripes, a gloss black grille as well as a handful of different clear taillights specifications as visible in the gallery. Finishing off the new exterior options, the M Performance Accessories include carbon fiber wing mirror caps, a small carbon fiber bootlid spoiler and finally, a more pronounced carbon fiber rear diffuser.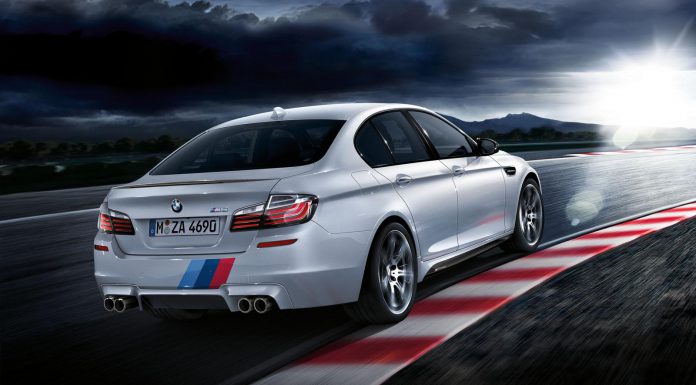 Moving to the inside, new M Performance Accessories to the M5 and M6 include additional carbon fiber accents, stainless steel pedals and BMW M Performance floor mats. Most significantly however, both the BMW M5 and M5 can now be optioned with a racing inspired leather and Alcantara steering wheel which include shift lights just like some high-end supercars as well as readouts of lateral and longitudinal G-forces!