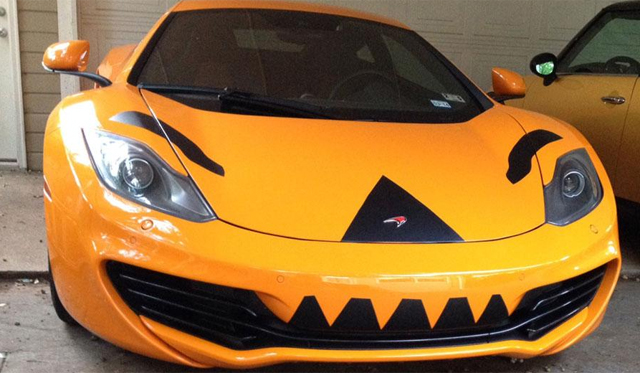 With Halloween just a couple of weeks away, one McLaren 12C owner thought there was no better way to get into the spirit than by adding some interesting modifications to their British supercar.
Believed to be from Texas, the orange paint of this McLaren 12C makes it the perfect recipient for the jack-o'-lanterns treatment with some teeth, a black nose and black eyebrows stuck on!
Are you guilty of adding festive themed modifications to your car?