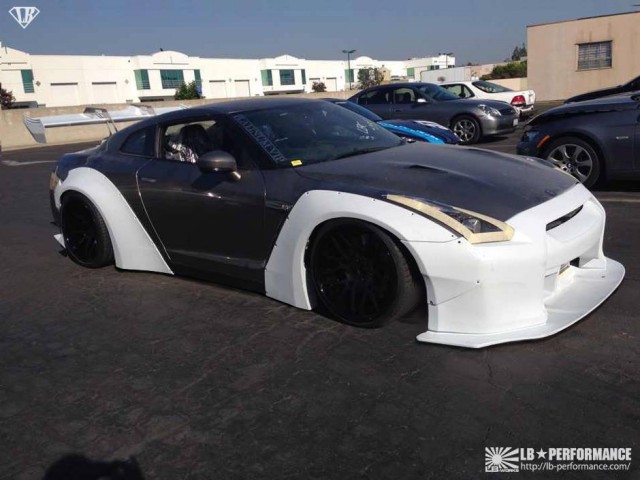 Following recent renderings of the upcoming LB Performance widebody Nissan GT-R, the first real-world image has been posted on the company's Facebook page.
While creating the widebody kit is still in its early stages, this photo gives us a rough idea of the new proportions the Nissan GT-R by LB Performance will have when it's complete. While the larger wheel arches are immediately different from the regular car, arguably the most significant changes come at the front with a new bumper and massive splitter.
From the rear, the car can be seen sporting a massive rear wing.
The car is set to be revealed at the upcoming SEMA 2013 show in November!