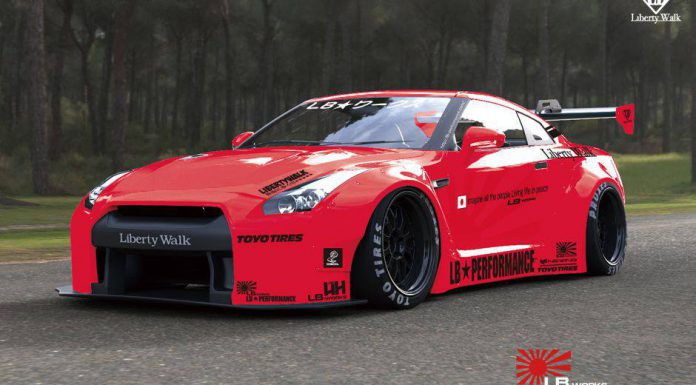 The Liberty Walk and TRA Kyoto collaboration has definitely spawned some pretty wild cars over the last year. And while everyone might be intrigued to see how their ducktailed and wide-bodied Ferrari 458 Italia will look like in the flesh, the two companies have gone ahead and pulled yet another incredible project out of their bag of tricks!
The Nissan GT-R has seen some very creative bodykits and performance packages released over the years. But Liberty Walk is getting ready to unveil its new GT-R to the public at the SEMA Show in early November.
We've seen some of Liberty Walk's previous creations, and with their history of making already insane supercars even wilder, the GT-R project will certainly be no different.
Dressed up with massive overfenders and wearing race-inspired front and rear bumpers and a new style Super GT wing, this R35 GT-R might just be the wildest rendition of Japan's most infamous supercar to date. The Liberty Walk GT-R will debut at SEMA this year and will be displayed at the Toyo Tires booth.