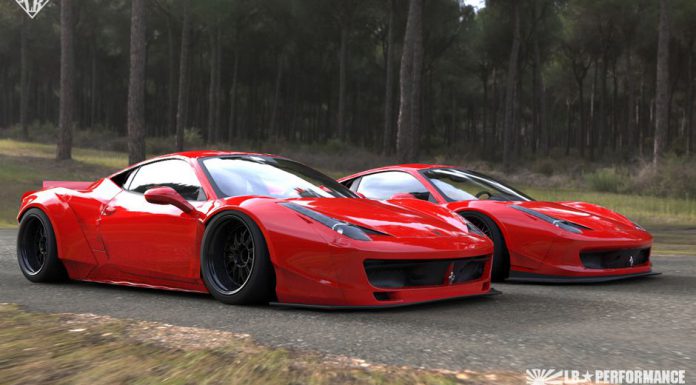 LB Performance, the Japanese Tuner has teased its upcoming project based on a Ferrari 458 Italia. For those who are familiar with LB Performance, then you know that their cars sport signatory wide wheel arches among other details. We have seen this on their Lamborghini Murcielago and BMW M3s.
From the photos that they have released, two Ferrari 458 Italia's in corsa red have been treated to the LB Performance kits. So far no performance details have been revealed yet, but that should be in the works too.
The new kit results has an increased width due to the expanded wheel arches. They utilize the same wheel design we have seen in previous cars shod with similar tires. The entire ride is lower than the stock Ferrari 458 Italia meaning an modified suspension system. There is also a new front splitter, massive rear diffuser and a deck lid spoiler. More details should follow in the next few weeks!