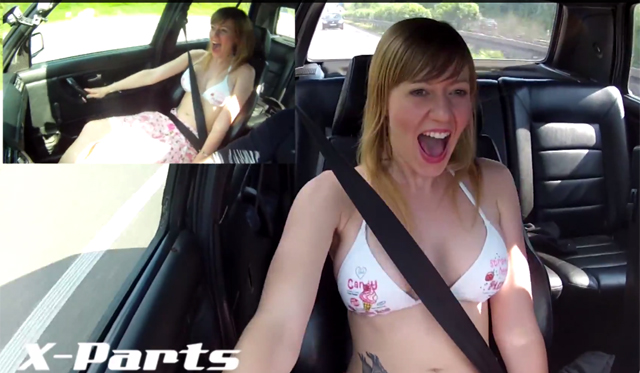 Over the past few years, we've watched the popularity of twin-turboing Italian supercars absolutely skyrocket. At one stage, extracting 1000hp from the 5.2-liter V10 engine of the Lamborghini Gallardo LP560-4 was seen as impressive but nowadays that is being pushed towards the 2000hp mark. However, the following 900hp VW Golf Mk2 arguably puts those cars to shame as it only features a 1.8-liter diesel engine running on E85!
To our surprise, there are actually a handful of WV Golf Mk2's pushing out around 900hp so it's hard to pinpoint exactly what is powering this particular car. However, it's believed to feature a single turbocharged from Garrett, possibly the GTX420R model and could feature a six-speed manual transmission and a 4MOTION all-wheel drive system.
Consequently, the car can sprint to 62mph in just 2.7 seconds putting it on par with the incredible Bugatti Veyron Super Sport. And that insane acceleration is on full display in the following video where a sexy bikini clad woman rode shotgun in the insanely powerful Golf and her reaction is insane!