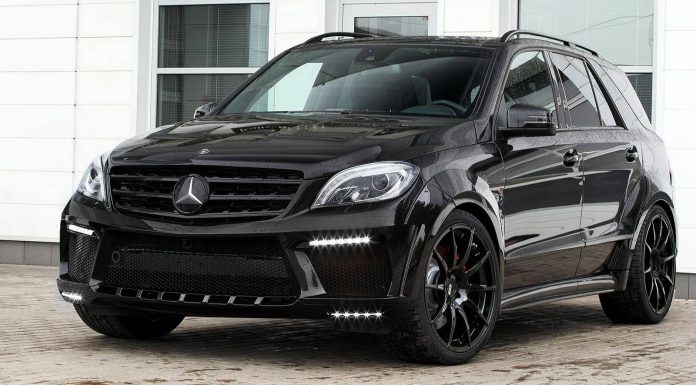 Tuners 'TopCar' took a brand new Mercedes-Benz ML 63 AMG and turned it into the 'INFERNO'. As you can see this is no normal ML but a beast of a machine. The car has a selection of carbon fiber components, including a front hood made from the lightweight material, as well as a complete bodykit. Furthermore the package includes new front and rear bumpers, fender extensions, special trim on the doors, as well as a new front splitter, side sills, spoiler and rear diffuser. at the front the Mercedes-Benz ML63 AMG Inferno Black sprouted a number of extra LED running lights.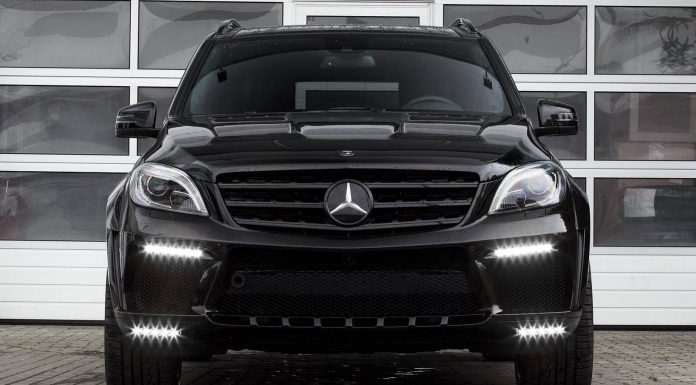 The Mercedes-Benz ML63 AMG Inferno Black by TopCar will receive the same engine modifications as the regular Inferno. That consists of three different packages. The base kit sees power increased to 640hp and 980Nm of torque, while the mid-range kit will set you back €11,900 and lifts power to 690hp and 1,100Nm of torque. The range-topping package costs €21,900 and produces an utterly insane 760hp and 1,150Nm of torque!
The car photographed here for sale has been fitted with the basic package. It also has a panoramic roof, harman/kardon LOGIC7 Premium Surround System and some menacing 21″ ADV.1 wheels. The price for all of this luxury, power and aggression is 8 700 000 Russian Rubles, around €200,000!