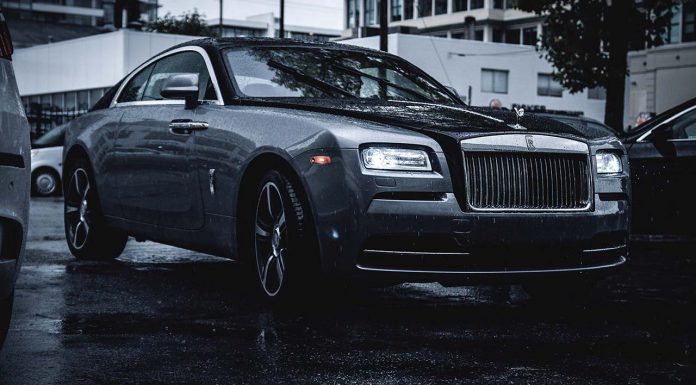 Two of the four demo Rolls-Royce Wraith have been touring North America for the past month and a half on a 22 city tour. The newest addition to the Rolls-Royce family will not only be the smallest but also the fastest, with a 0-60 time of 4.4 seconds. Other notable features of the luxury sedan include the largest production wood veneer panels in the automotive industry, which are used for the Wraith's door panels, and fine German Bavarian bulls's leather from high altitude ranches. One significant difference compared to the two other Rolls-Royce models is that the Wraith has only two doors, both of which are suicide doors, where as the Ghost and the Phantom have four doors in total.
Rolls-Royce, known for it's immaculate and thoughtfully intriguing details, conceptualize the interior as a movement- yes, a movement. The grain orientation on the side door panels and centre console can only be optioned with straight grained veneers, burl is not an option. The reasoning for this limitation is due to Rolls-Royce wanting the passengers to have the sensation of the design moving forward towards an abyss. By having the centre dash and trim to be black or dark in colour, in combinations with the orientation of the grain direction, or the "movement" of the design, this configuration ultimately leads passengers with a sesation of progressing towards the unknown, symbolized by the darkened dash.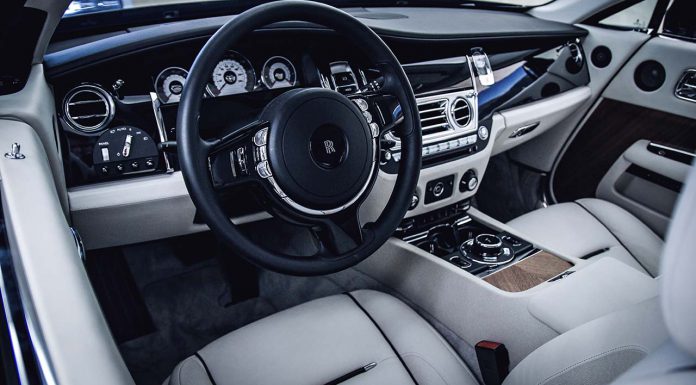 Unsurprisingly, the attention to detail extends to the exterior as well. Rolls-Royce cleverly designed the Wraith in parallel with the lines used on the Ghost and Phantom. With the design of a slightly raised hood and having the trunk-shoulder-line meet the rear window, two-toned paint schemes can seamlessly be implemented on the Wraith.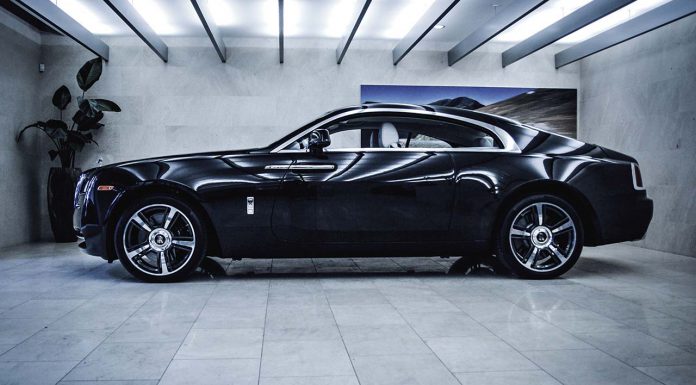 The Wraith shares similar features with it's older siblings in that the Wraith can come in two tone colour paint schemes, has four options for the Spirit of Ecstasy (which include crystal and gold plated), and bearing integrated wheel caps to ensure the Rolls-Royce logos stays upright no matter how the tires are rotated.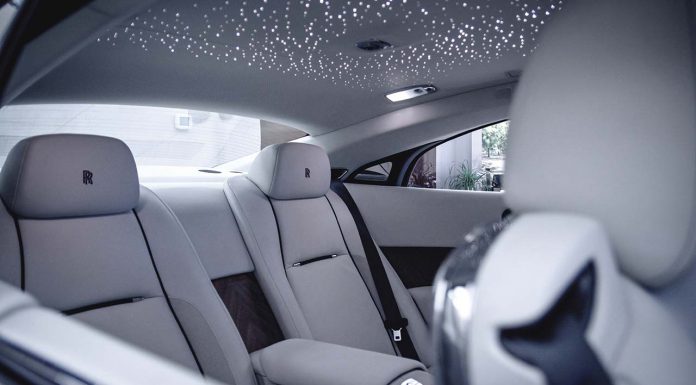 One of the stops for the Rolls-Royce Wraith was Vancouver earlier last month. After being in Vancouver for only a night, there has already been a number of orders with expected delivery dates as early as next February. The Wraith will end it's tour in Miami, Florida, mid-November. Similar to some other high-end demo cars, these two Wraiths are not for sale. The two units are expected to return back to headquarters for further experimentation and development for future generation Wraiths.