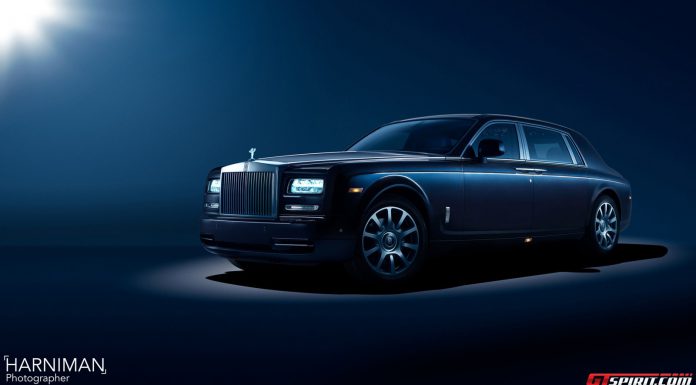 Celestial: Of or relating to the sky or the heavens.
The Rolls-Royce Phantom is a spectacular car, the undisputed king of the ultra-luxury limousine sector. This car screams class, a cocoon of leather and shag-pile and comfort. From inside you can hear yourself breath and will often question if you are even moving as you lull into a state of sleepiness induced by the supremely soft and comforting seats that will make your living room sofa jealous. The beautiful craftsmanship, build quality and finish mean that the Rolls is the first choice of car for dignitaries and celebs alike meaning that cities such as London and Monaco are littered with Phantoms finished in 50 different shades of gray.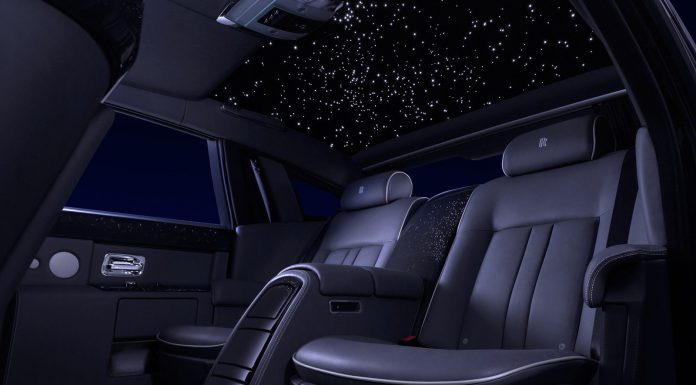 The Phantom is becoming common, but the coach-builders in Goodwood, England, have built a special version of the Phantom that is frankly spectacular. It may look like the average Rolls from the outside but passengers in the car will be treated to a Rolls with the most opulent of interiors. This is an long-wheel-based Phantom (as if the standard car was not large or hard enough to parallel park in standard form!) and the Rolls engineers have literally worked their magic to make it seem as if the headlining of the interior looks like a starry night!
A thousand fibre-optic lights hand woven into the ceiling result in this dreamy illusion. It is not only the headliner though, the rear partition clock has been encrusted with diamonds, obviously, and the lid of the rear drinks compartment has been specifically designed to reflect the stars in the headlining to ensure passengers need not look up just to see the pretty lighting.
These superb images were taken by Harniman Photography.
We recently tested the Rolls-Royce Phantom and loved it!
GTspirit Test The RR Phantom