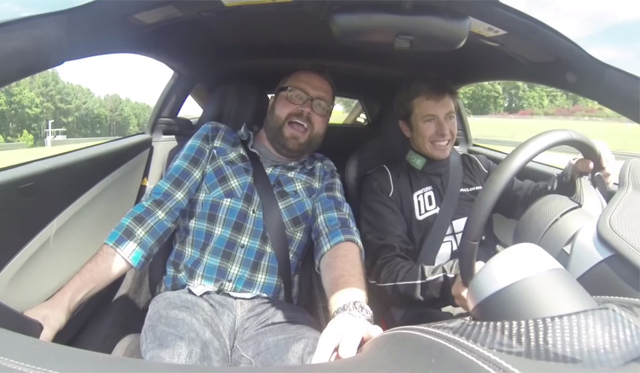 Following on from the official McLaren 12C and Forza 5 commercial recently released, an entertaining behind-the-scenes video has been released by none other than Tanner Foust himself.
Best known as a rally driver who competes in Rally Cross, and as a Top Gear USA host, Foust was fortunate enough to have the chance to thrash the McLaren 12C around the racetrack all while getting paid for it and producing some stunning imagery!
[youtube]http://www.youtube.com/watch?v=FJ_5exxqNBM#t=401[/youtube]
The so-called zoetrope (similar to a flipbook) effect was achieved by mounting 680 Forza 5 screenshots around the perimeter of the race track.
Foust then drove the McLaren alongside the photos while the camera captured each frame until the images became one moving image.
In order to get the shots necessary for the commercial, the director mounted a camera directly to the engine bay of the McLaren. He could then control the camera from a little screen inside the car.