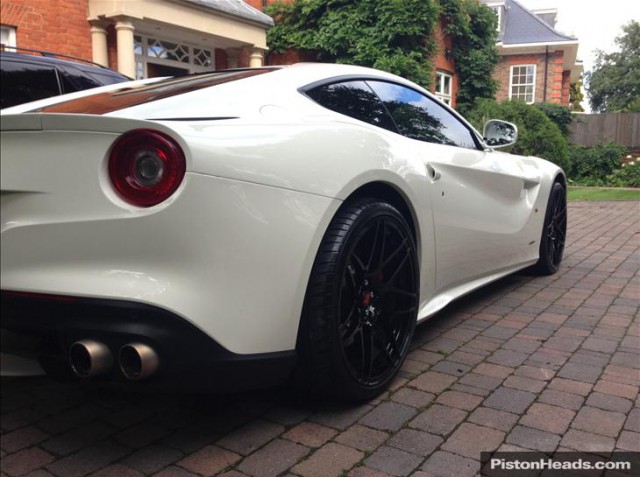 The Ferrari F12 Berlinetta started production late last year and is a stunning example of stunning Italian design and massive power and speed. Under the F12's hood lies a 6.3ltr V12 that produces a whopping 731bhp all fed through the rear wheels resulting in a spectacular 0-100km/h time of just 3.1 seconds. Very fast indeed.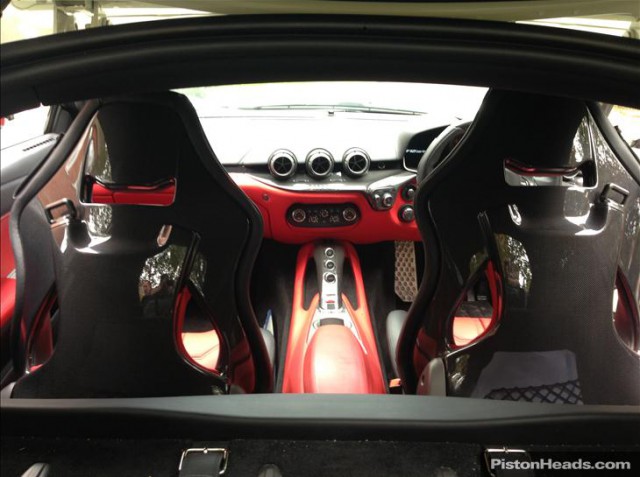 This F12 Berlinetta is up for sale in the UK with just 1700 miles on the clock and has been brilliantly configured in Bianco Avus white with a lovely red interior. No cost was spared as the original owner of the car chose to add £21,000 worth of carbon fiber options just to the interior of the car! Additionally, once the car had been delivered the prancing horse emblem mounted to the front grill of the car was wrapped matte red and the rear horse wrapped matte black. To finish the customization the car was fitted with Oakley style wheels with matching red center caps. The owner says all these changes including the white running sills can be reverted to their stock condition.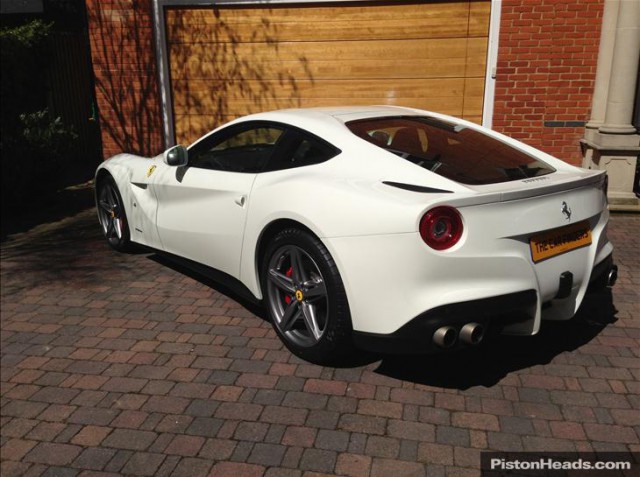 Fancy this F12? Well you'll need a staggering £270,000 for it to be yours. You can see the original advertisement and spec list here.