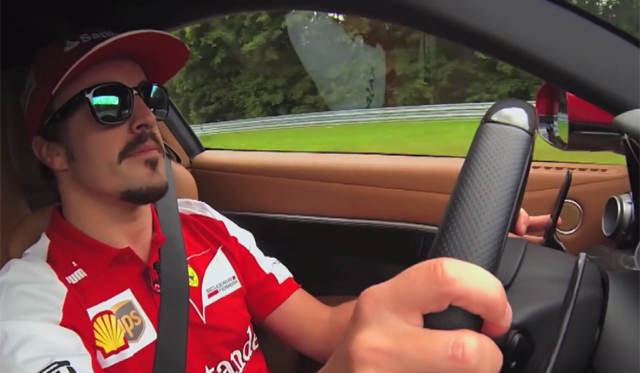 Fernando Alonso unquestionably has one of the very best jobs in the world. Not only does he drive a Ferrari Formula One car for a living, he is also the most highly paid current Formula One driver and was recently given the opportunity to test out a LaFerrari prototype at the Fiorano test track. Alonso also recently had the chance to drive the new Ferrari F12 Berlinetta on the legendary Nurburgring all while being interviewed and answering a selection of questions!
http://www.youtube.com/watch?feature=player_embedded&v=r560Y39JTAw#at=201
As it says in the video's description, doing interviews certainly isn't a favourite pastime for Formula One drivers, but throw in a steering wheel and a 730hp, V12-powered Ferrari F12 Berlinetta and you have the makings of a really unique and exciting interview!