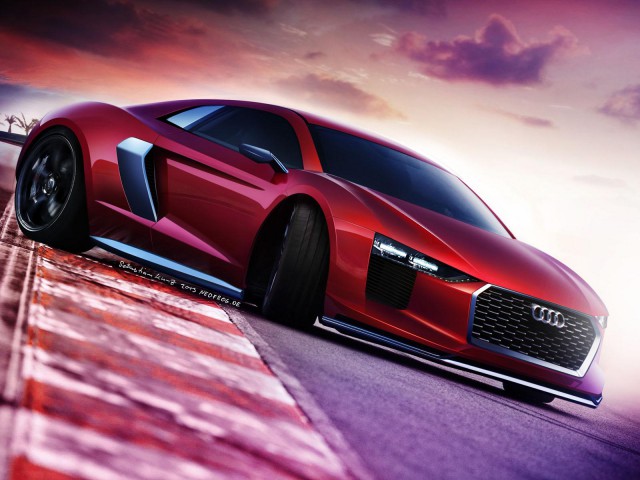 It's quite common knowledge at this point that a next-generation 2015 Audi R8 is currently being developed. In fact, the next Audi R8 will share the same platform with the upcoming 2015 Lamborghini Cabrera.
As a result, the car is expected to be a significant leap-forward compared to the current Audi R8 which we recently drove through Italy. In order to give us an idea of how the car could look, transportation designer Sebastian Kunz has put together the following renderings.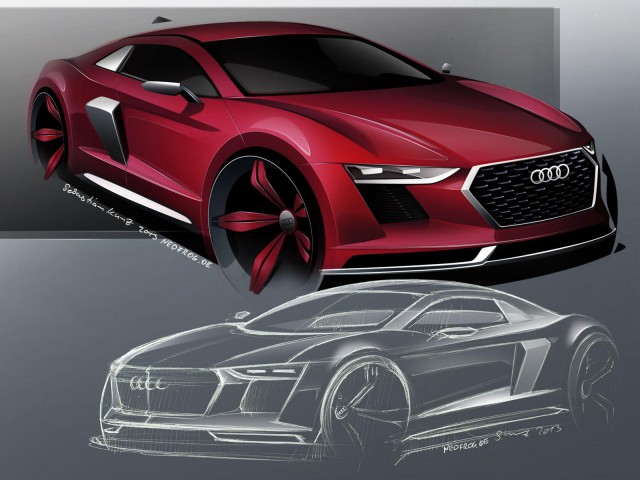 Clearly inspired by the Audi Nanuk Concept revealed at the recently concluded IAA Frankfurt Motor Show 2013, Kunz's 2015 Audi R8 features all-new body panels with a significantly more aggressive nose featuring sharper lines and less curves. Additionally, the infamous Audi R8 side blades have been replaced by large silver air intakes.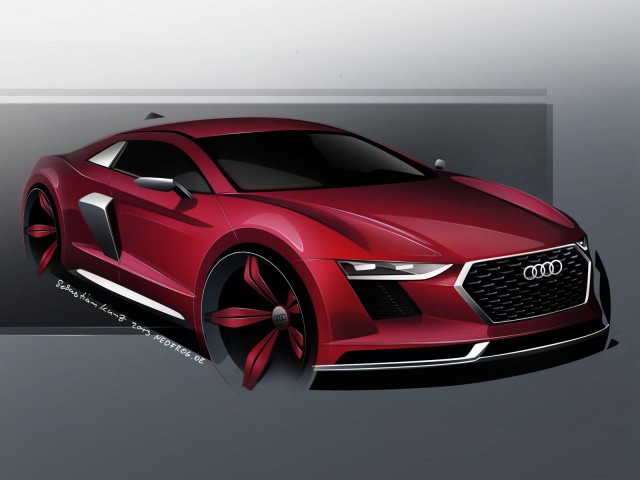 As for the 2015 Audi R8 itself, it's expected to maintain the same 4.2-liter V8 and 5.2-liter V10 engines as the outgoing model. However, just like the updated 5.2-liter V10 set to be significantly enhanced for the Cabrera, the R8's engines will also get some much-need refinements and improvements. Consequently, expect the V8 powered R8 to deliver around 450hp, while the range-topping 2015 Audi R8 V10 could deliver 570hp just 30hp less than the Cabrera.
Despite these performance gains, fuel efficiency will be increased thanks to systems such as cylinder deactivation and start/stop technology.
[Via Neofrog]