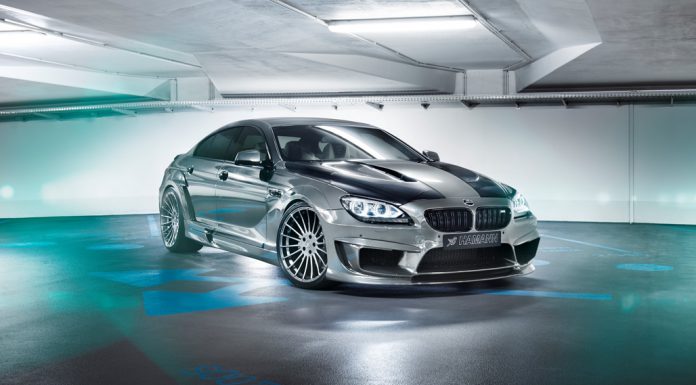 Recently we tested the BMW M6 Gran Coupe and we liked it a lot. If anything it would be our choice out of the range of three M6's that are currently available.
The Gran Coupe features the same engine as the mighty M5. The 4.4 litre twin-turbocharged V8 engine that fires out a brilliant 560hp, capable of catapulting the car to 62mph in 4.2 seconds all in relative luxury and with two medium sized adults in the back! This power is enough for most but what if you think the M6 Gran Coupe doesn't quite have the aggressive looks to match the explosive performance? Enter tuners Hamann that have put this M6 on steroids. The whole car has swollen and it looks mighty!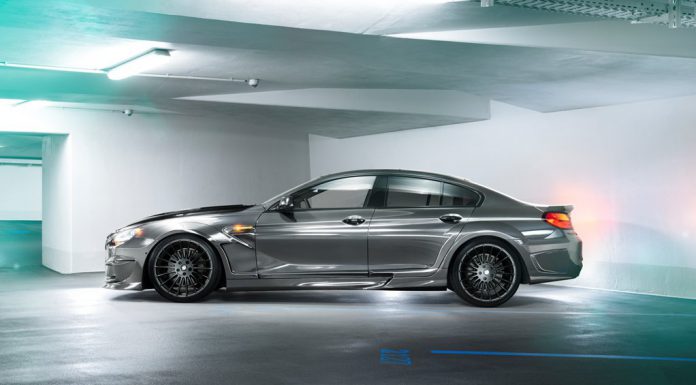 The company based in Laupheim have been working on a number of body panels and have added the Hamann twist to the front bumper with larger intakes, new front wings, more radical side skirts, wing extensions at the rear and a three part rear panel all topped of with a revised rear wing. The rear spoiler and the BMW bonnet are now crafted from carbron fiber. The word widebody is used in the name as the car has morphed a staggering 40mm in width and bear in mind, the M6 is already wider than the standard 6 series GranCoupe.
As usual, Hamann have upgraded the wheels on the car and offer a wide range of lightweight wheels such as 9 spoke 'Y' 21inch wheels and its not only the visuals that Hamann have focused on. The aural experience has also been enhanced; the exhaust muffler complete with four back anodized tail pipes uses a two stage system allowing them to either howl and announce their presence or purr quietly for a more relaxed drive.
The car that has been shown in the images from Hamann matches the 'Mirror' name it has been born with, the chrome finish reflecting the light and blending the sharp lines of the larger more aggressive stance of the car.