Every couple of months the Members of ProjectR8 plan a get-together day "GTG". The first "GTG" of the year started at Cars and Coffee Irvine, then off to breakfast and concluded at an open house hosted by GMG Racing. The second GTG of the year was beachside lunch, a private screening of Iron Man 3 and Dinner at Burlap in San Diego.
Project R8 ended the summer with another "GTG" again starting off at Cars and Coffee Irvine, then the crew headed over to Lamborghini Newport Beach to check out their supercar show Lambo hosts every first Saturday of the month. From there they went to GMG Racing again. GMG kindly opened their doors to ProjectR8 specifically where photos documented the amazingly large R8 turnout before heading out for lunch.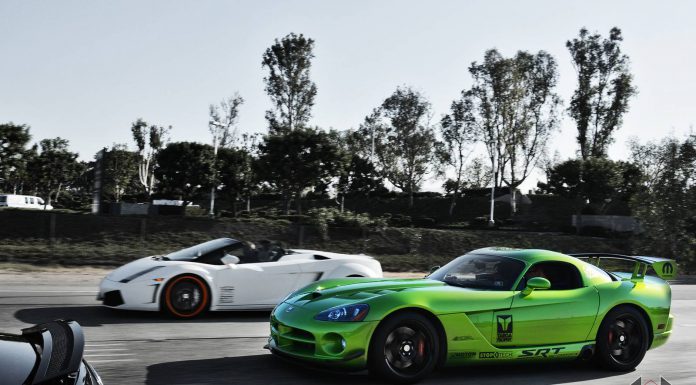 Project R8 and the photography team of KVK Photography and Alex Berman Photography met up at 6:30 in the morning at a gas station down the street from C&C-Irvine. There were 16 Audi R8s, an Audi RS5, Ferrari 360 Challenge and a 2013 supercharged Range Rover. Wrapping specialists Protective Film Solutions provided stickers for all the R8s, a nice simple "PR8" sticker for each car before they all roared and thundered down the street to Cars and Coffee.
Awaiting their arrival were 3 additional Audi R8s. They spent about an hour there getting to know each others cars before heading over to Lamborghini Newport Beach. The photography crew worked from a tuned Cayenne Turbo S all the way to Newport Beach before ending up at GMG. GMG's staff elaborated filled on the highlights about the Audi R8 LMS-WC GT3s which are a homologated specification for the Pirelli World Challenge Series that was developed by GMG with assistance from Audi Sport. This setup can be purchased through GMG – Audi Sport Customer Racing's technical partner in the US.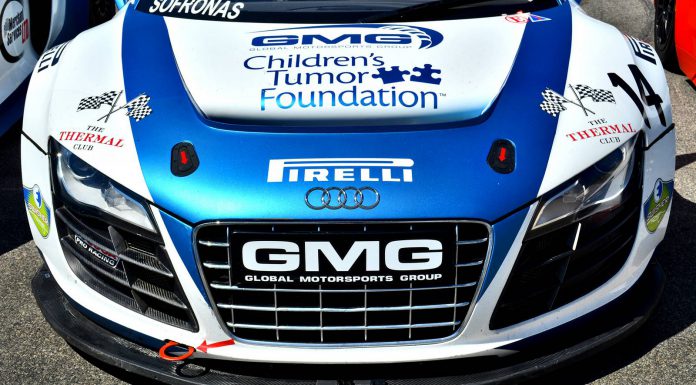 The fun was not over yet as they came up with an idea to surround and intimidate a non-R8 supercar. After about 40 minutes of getting everyone in a circle they had a McLaren MP4-12C take center stage doors up and ready to fight. The biggest intimidation went to CarNinja crew after they scooted their "lil ninja" Fiat 500 in the middle of 25 or so R8s- that, you can imagine!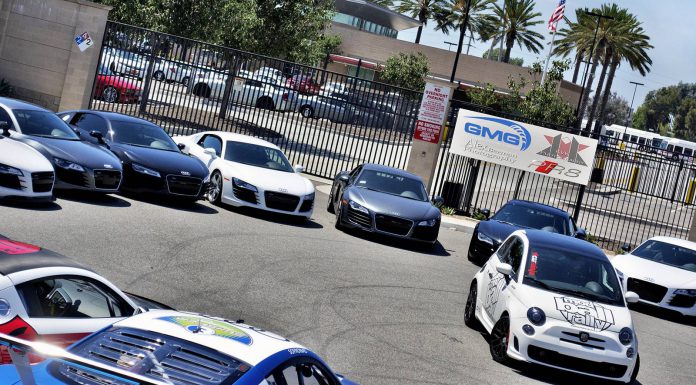 As you can see from the photos, everything looks purely fun and we can only wait for the next meetup. Keep it locked here!