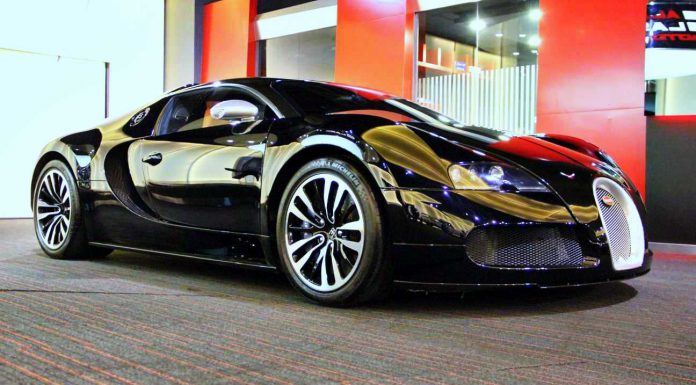 The Bugatti Veyron, a car that needs no introduction. Bugatti made a number of special edition Veyrons and one of those was the Sang Noir, the car you see photographed here. The Sang Noir is technically identical to the 'standard' Veyron meaning it has to make do with the 8.0ltr W16 which produces 987bhp and was the worlds fastest production vehicle with a top speed of 253mph…!
Only 15 Sang Noir Editions were built. All were finished in a very glossy black with a contrasting bright orange/red/beige exterior. If the car was not already special enough, potential owners may be interested in knowing that rapper Drake was recently seen in a Sang Noir and is officially the owner of one of the 15 that were built. Although embarrassingly he was unable to start it, something that we are sure did not impress his female passenger that happened to be Nicki Minaj, another famous rapper!
This particular example is for sale at Al Ain Class Motors in Dubai for Man Exotics with just 5000km on the clock. It sure looks impressive and will be likely to retain its value due to its rarity.