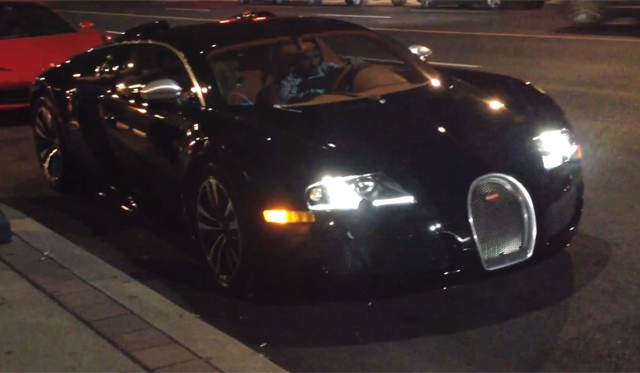 In the perfect example of celebrities having more money than sense, Drake was recently spotted trying to start his expensive Bugatti Veyron in vein with fellow rapper Nicki Minaj in the passenger seat.
[youtube]http://www.youtube.com/watch?v=4cC10pNFnzQ[/youtube]
When trying to start the Veyron, Drake gets no further than turning on the headlights before setting off the alarm twice. He then seems to play down his failures by casually chatting with Nicki Minaj as if nothing happened.
As you may have noticed from this video, Drake's Bugatti Veyron isn't just a regular Veyron. As a matter of fact, it's one of just 15 Sang Noir Editions to be produced!