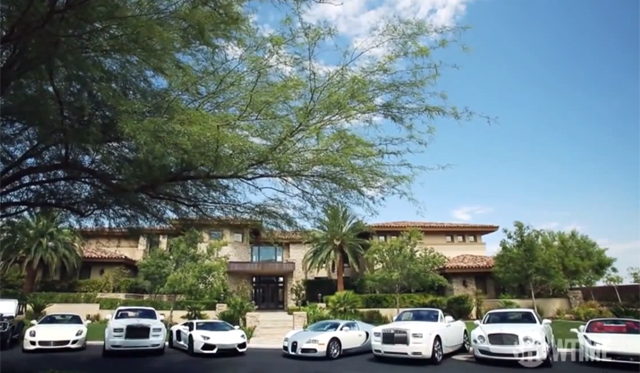 Who do you think is the highest earning sportsman? Possibly Roger Federer, Tiger Woods or LeBron James? Well, none of those are right as the world's highest earning sportsman last year was actually boxing legend Floyd 'Money' Mayweather who earnt an incredible $85 million from just two blockbuster fights.
With that amount of money obviously great privilege and great luxury and Mayweather certainly knows how to flash his cash. The following video showcases Floyd Mayweather's Las Vegas exotic car collection and it's certainly quite impressive!
[youtube]http://www.youtube.com/watch?v=iF_zDC-taeM[/youtube]
Included in his collection is a white Ferrari 599 GTB, white Ferrari 458 Spider, white Lamborghini Aventador, white Bugatti Veyron, white Rolls-Royce Drophead, Bentley Mulsanne, Rolls-Royce Phantom as well as his personal favourite, a 1996 Mercedes-Benz 600 with a V12 engine. Arguably making Mayweather's car collection all the more impressive is that these cars are just from his Las Vegas collection, he also has collections in Miami and Los Angeles!