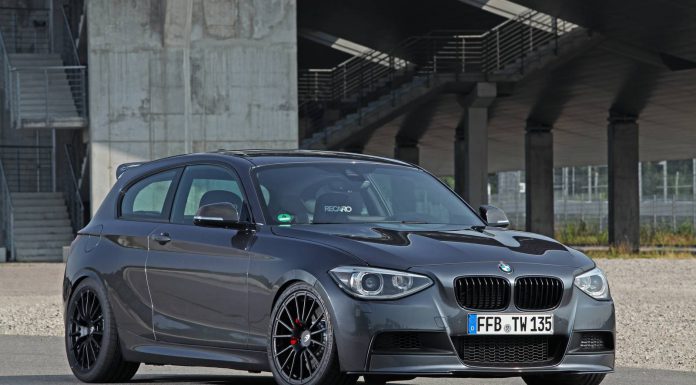 The BMW M135i is an epic car and arguably king of the hot-hatches. With the traditional BMW, rear-wheel-drive front-engined layout coupled with a healthy weight distribution and topped off with a very reasonable asking price, it is a car that is very hard to improve upon.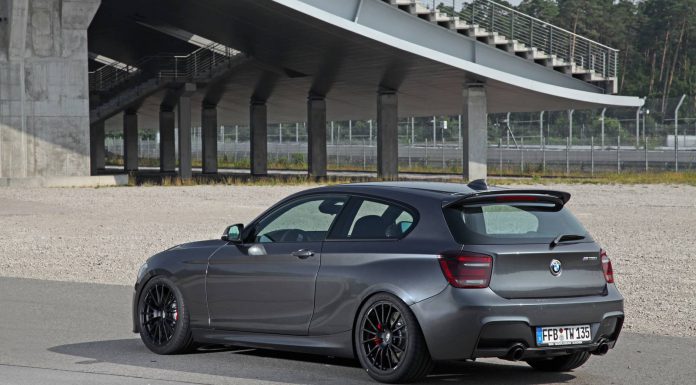 Tuningwerk, based in Germany, think otherwise. They have had a crack at improving this great, driver-focused, car. If you opt for a manual transmission on the M135i tuningwerk will give you two options of flywheel. There is a dual-mass flywheel that saves 2 kg's off the standard wheel or a dual-mass flywheel that saves around 4.5 kg's.
The M135i features a sublime straight 6 engine that produced a tidy 355 bhp, but with a tuned turbo, larger intercooler and downpipes this figure can be raised to an incredible 445 bhp, an astounding figure given the size of the 1 series.
If there was one major criticism of the stock M135i it was that the car lacked a limited-slip-differential meaning the lovely sideways action that many enthusiasts desired was a challenge. Tuningwerk addressed this issue and an LSD is available. Additionally to aid driving dynamics have inbuilt triple adjustable KW Clubsport suspension. In addition Tuningwerk installed a BMW performance braking system with Tuningwerk racing brake pads and steel flex pipes.
The interior of the car has also been tinkered with and Recaro Pole Position seats have been installed. A roll cage can also be added for track-day addicts!