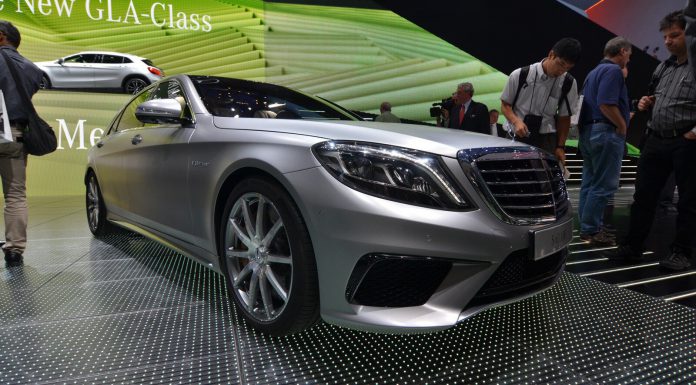 The new S-Class range has arrived at the IAA Frankfurt Motor Show 2013. King of the range is the Mercedes-Benz S 63 AMG which makes its debut at the event. The AMG fettled S-Class is sure to be a bit hit among those that require performance, luxury and comfort together with the latest technologies and safety features. We took a closer look at this awesome limo!
Under the bonnet, the Mercedes-Benz S 63 AMG features a familiar AMG 5.5-litre V8 biturbo engine. Power is pegged at 585hp with torque of 900Nm. Drive can be optioned with the AMG all-wheel-drive system 4MATIC or kept standard with a more traditional rear wheel drive setup. Acceleration from 0 to 100 km/h takes 4.0 to 4.4 seconds, depending on model variant, and the top speed is 250 km/h (which is electronically limited)
Essentially three model variants are on offer. The first is the S 63 AMG Short wheelbase which is the prime option, offered in all markets. The second is the S 63 AMG Long wheelbase which is only available in right hand drive. The third is the S 63 AMG 4MATIC Long wheelbase available in all markets. Prices range from €149,880.50 for the S 63 AMG short wheelbase to €152,617.50 for the S 63 AMG 4MATIC long wheelbase.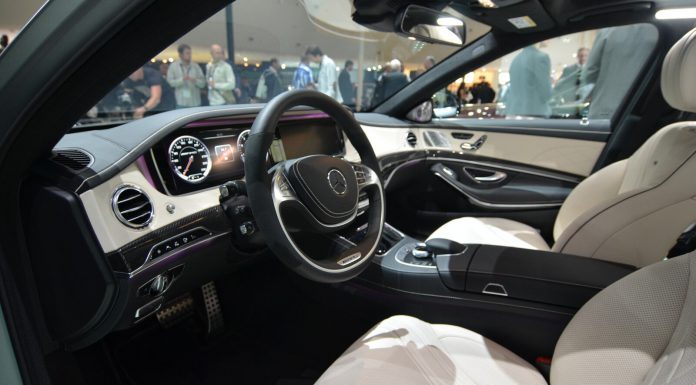 If you want to find out more, take a look at our earlier Mercedes-Benz S 63 AMG article.