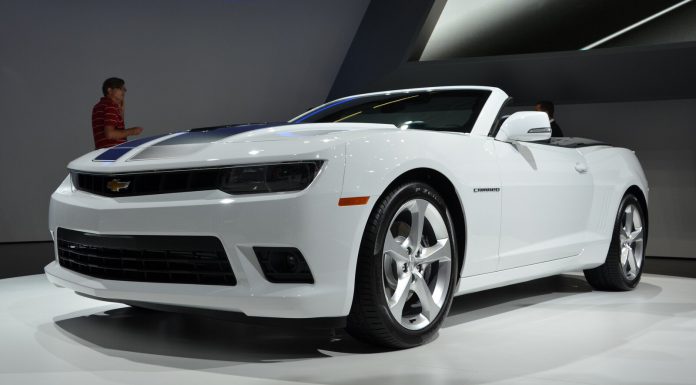 Chevrolet are using the IAA Frakfurt 2013 to showcase the updated and facelifted 2014 Chevrolet Camaro Convertible. The convertible is a word premiere for the revived US brand. They plan to sell the 2014 Chevrolet Camaro range in Europe, hence this car features a set of European rear view mirrors so as to comply with European regulations.
The 2014 Chevrolet Camaro Convertible come fitted with a 6.2-liter V8 engine producing an impressive 426hp. That massive engine is mated to a six-speed manual transmission with the Convertible able to sprint to the 100 km/h marks in 5.4 seconds, 0.2 seconds slower than the Coupé which also makes its European debut in Frankfurt!
The differences over the previous generation include a revised front end with a narrow grille and headlights, larger air dam and central hood vents. The rear end gets a more new look deck, reshaped tail lamps and a new look diffuser. Inside you'll also find Chevrolet's MyLink infotainment system complete with seven-inch touchscreen display.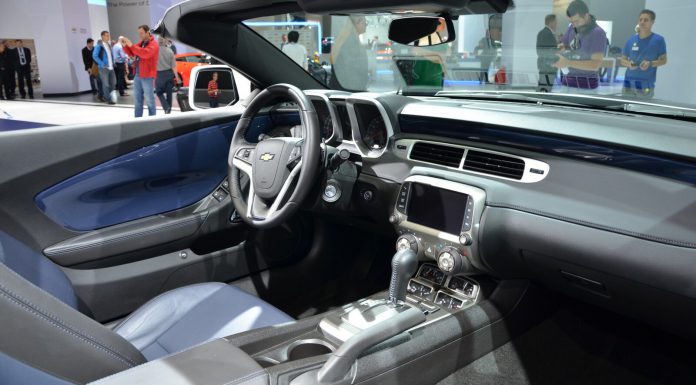 For more information on the 2014 Chevrolet Camaro Convertible, do feel free to take a look at our earlier article.