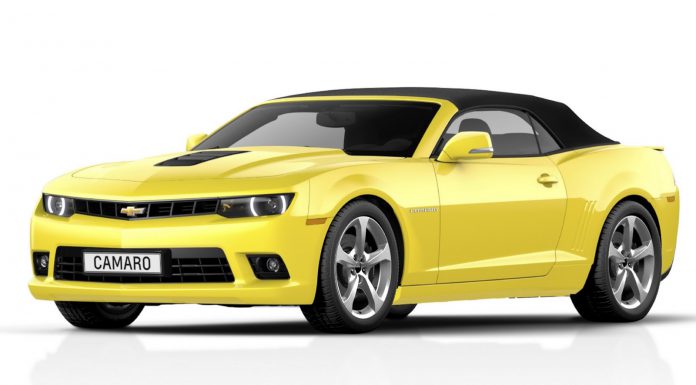 The very first photos of the updated and facelifted 2014 Chevrolet Camaro Convertible have just been released ahead of the car's official debut at next month's IAA Frankfurt Motor Show 2013.
The two images released showcase both a U.S specification 2014 Chevrolet Camaro Convertible and a European-spec car. As you'd expect, both look almost identical except for the fact that the Euro-spec Camaro Convertible features significantly larger wing mirrors compared to the more slimline units of the U.S. spec car.
In addition to revealing the 2014 Chevrolet Camaro Convertible at Frankfurt, Chevrolet will also reveal a European spec Camaro Coupe at the massive European autoshow. Both models will be fitted with a 6.2-liter V8 engine producing an impressive 426hp. That massive engine will then be mated to a six-speed manual transmission with the coupe capable of a sprint to 100km/h in 5.2 seconds. The Convertible by comparison will take 5.4 seconds to reach the 100km/h mark.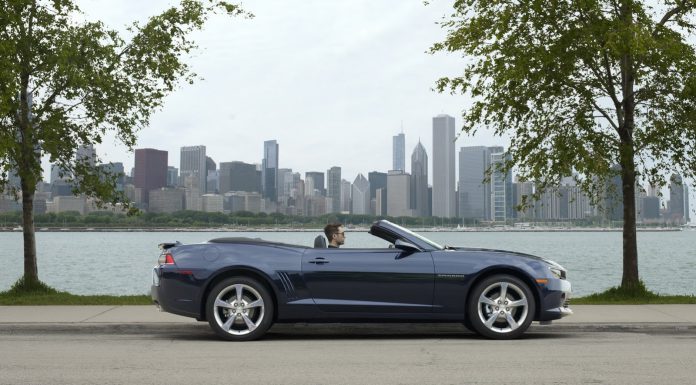 In addition to the updated styling first revealed at the New York Auto Show 2013 in March this year, the 2014 Chevrolet Camaro also includes a colored heads-up display, seven-inch high-res color touch screen with sat-nav and the Chevrolet MyLink connected radio.
When the cars do reach the European markets, the Coupe will set you back €39,990 in Germany while the convertible will cost €44,990.