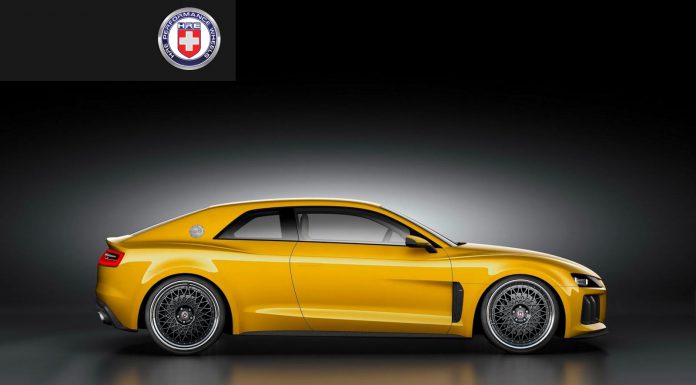 While the Audi Sport Quattro has yet to receive its worldwide debut at the upcoming IAA Frankfurt Motor Show 2013, the team at HRE Wheels took it upon themselves to render the new supercar concept with some new wheels.
These particular HRE Wheels are vintage style ones featuring closely entwined spokes and chrome lips!
2014 Audi Sport Quattro

As a reminder, the Audi Sport Quattro is built as a plug-in performance hybrid developing 700hp and 590lb-ft of torque. A modified eight-speed tiptronic transmission will try and tame all that power. Much of the styling inspiration was taken from the original Quattro built back in the 1980s. The rally version of that car went on to many victories in WRC as well as the 1987 Pikes Peak hill climb at the hands of Walter Röhrl.
Read more about the Audi Sport Quattro here!