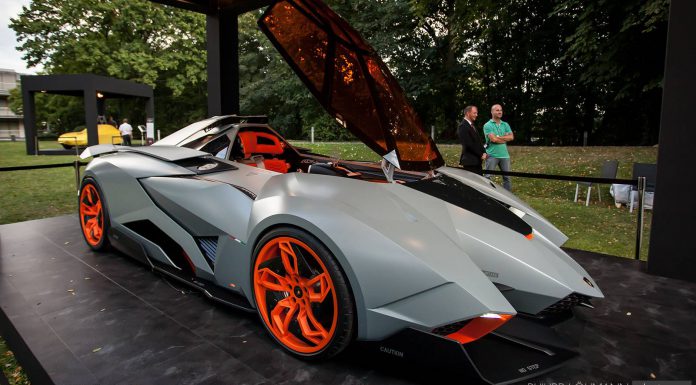 When Lamborghini released the insane Veneno at the Geneva Motor Show earlier this year, one couldn't be blamed for thinking the automaker had lost its mind. After all, the Geneva Motor Show held the debuts of two all-new hypercars in the form of the LaFerrari and McLaren P1 and there Lamborghini was, with an insane limited-run hypercar with no real fuel-saving or emission cutting technologies in sight.
As if Lamborghini had to prove it's the bad-boy of the automotive industry anymore, it revealed the Lamborghini Egoista Concept just a few months after the Veneno at the company's 50th anniversary Grande Giro.
The unique design of the Egoista is inspired by a Apache helicopter. Whereas the helicopter pilot can eject from his vehicle, the Egoista cockpit is secured firmly to the Egoista chassis. Carbon fiber and aluminum line the interior and the exterior panels. Visually, it looks very similar to the Tremontana. It has a highly muscular structure and, what nautical designers would call a trimaran profile. In laymans design language, the Egoista gets a central hull flanked by two balancing 'hulls'.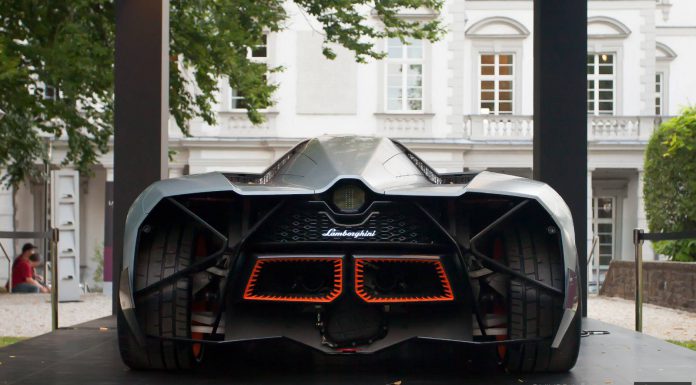 Our very own Philipp Löhmann had the chance to photograph the Lamborghini Egoista at the Schloss Bensberg Classics event!