Earlier on this year I was presented with an opportunity that I would have been crazy to turn down. The chance to visit the production plant of the Noble M600. Having previously visited the infamous Maranello test track and Ferrari's factory in Modena I was in for a surprise. Yes there are teenagers older than the company and Noble has none of the prestige heritage that the prancing horse is affiliated with, but as I pulled into the factories car park on a typically grey and rainy British day I had to double check if I had gone to the right address.
My enthusiasm and burning desire to see these supercars was not extinguished but had been somewhat dulled. That all soon changed as I was granted entry into a large warehouse that was as clean as you would expect the international space station to be. What I saw next left my jaw hanging.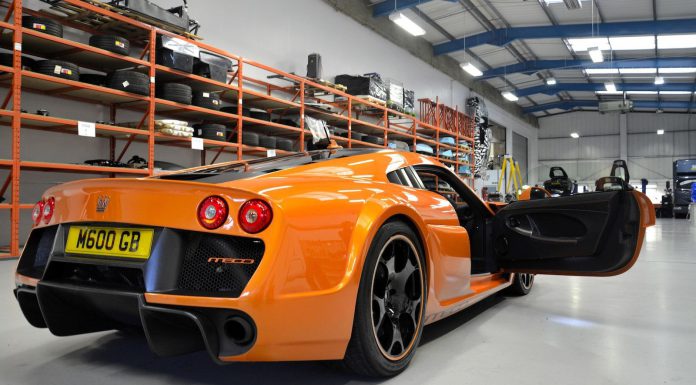 No less than seven £300,000 M600's resting in colours ranging from a dark red, that resembled that of McLarens Volcano Red, to the bright orange M600 GB press car that featured in this years Wilton House event (the only car I was allowed to photograph in the factory), but there was one car that left me most impressed, the aptly named 'M600 Carbon Sport' which as the name suggests, is presented in naked carbon fiber.
Noble was known for its light-weight modestly powered cars, a philosophy similar to that of Lotus cars. The M12-GTO was a great example of a car that had sublime handling and was a brilliant track car. Then the company had an idea that resulted in a car with more than 600 horsepower that weighed in at under 1200KG's as a result of its carbon fiber and aluminium structure. The car that they had created in a simple industrial estate in Leicester was nothing short of a monster. The lightweight body of the car when paired with the 4.4 litre Volvo V8 that produces 650 horsepower (yes from a Volvo engine!) resulted in some truly mind warping numbers. 0-60mph takes just 3 seconds but when the twin-turbos kick in 0-100mph flys by in just 6.5 seconds. Just to put than in context; the Lamborghini LP-670 SV, the flagship car of Lamborghini when the M600 was born, will take 0.3 of a second longer. Note that the SV has launch control and four wheel drive and the Noble proves that it is capable to fighting with McLaren's 12C, Ferrari's 458 and even the sublime Lamborghini Aventador. Don't be fooled by thinking that the engineers at Noble have but this car with shorter gear ratios to focus on acceleration either, the claimed top speed of the M600 is 225mph, that's the same as the hardcore Ferrari Enzo.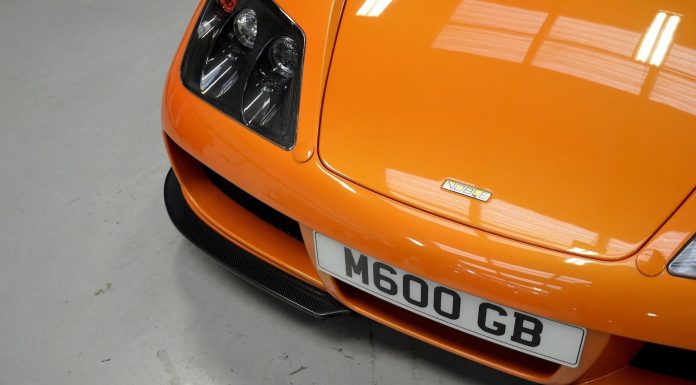 The M600 is a back to basics brutal high performance car. All it's power is fed through its rear wheels, in third gear in the wet it will still spin it's rear wheels. It's a lot more analogue than its established rivals, it only comes with a manual gearbox and the interior shows the cars bare carbon shell the rest wrapped in race car like alcantara.
When you look at the characteristics of this car, the twin-turbo charged V8, the manual gearbox, rear wheel drive and the mid-engined layout with that bare interior it's obvious this is car focused on driving. All the listed characteristics come together in perfect harmony and match those of much older super cars. Chris Harris drove the M600 back to back with a Ferrari F40 and he could not help but highlight the similarities between the two. Surely that is as good a compliment a car can ever be given.