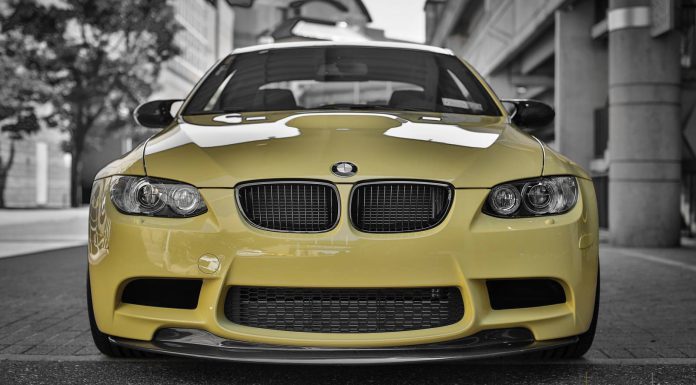 Mode Carbon recently completed work on their latest project, this time involving a stunning Dakar Yellow BMW E92 M3 coupe. While the styling changes are quite minimal, they without a doubt add that extra bit of flair to this already unique and outlandish BMW M3.
First and foremost, the Dakar Yellow BMW E92 M3 by Mode Carbon features their Variant 1 GTS front lip, the OEM performance spoiler, carbon fiber mirror covers as well as IND grills, side gills and finally, new hood vents. Mode Carbon then outfitted this BMW M3 with RPI hood scoops, KW sleeves as well as the BMW Performance exhaust.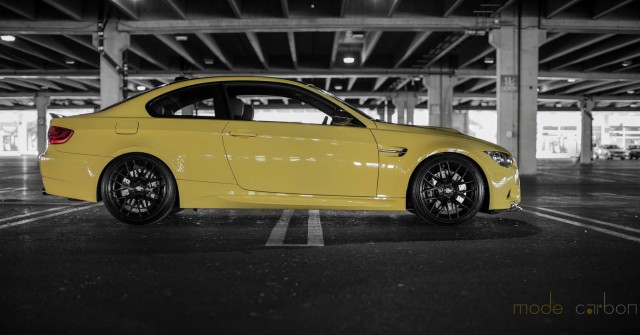 Let us know what you think of the car in the comments section below!