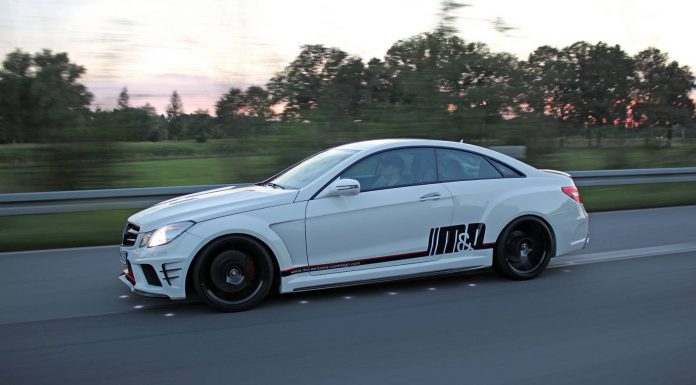 German-based tuner M&D Exclusive Cardesign has recently finished working on a project based upon the Mercedes-Benz E500 Coupe. The coupé has been fitted with a variety of power upgrades, a new bodykit and a number of other cosmetic changes. If AMG produced an E-Class Coupé, this is what they would hope it looked like!
You may have noticed the Prior Design elements to this car. The car features a multi-part PD850 Black Edition wide body kit from Prior Design. It comes with a new front bumper bar, an engine hood attachment while the front gets a set of completely new set of fender extensions and a front spoiler lip painted in red. Side skirts are used to connect the front and rear ends of the car. The rear gets a new rear fender skirt with integrated diffuser and a trunk cover spoiler.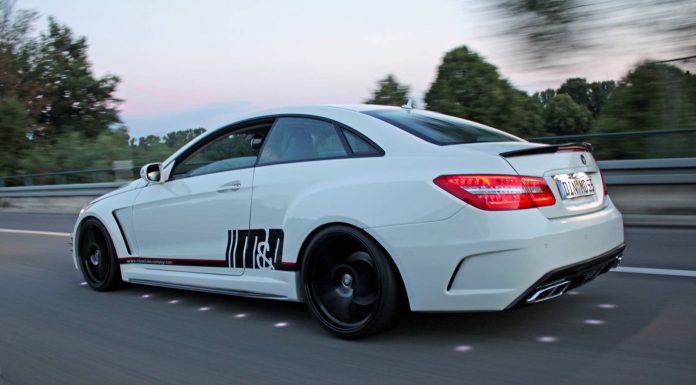 When it comes to power, software optimization managed to dig out a couple of extra horsepower bringing the total to 401hp up from 387hp. The 5.5 liter V8 also received a boost in torque from 530Nm to 560Nm thanks to further enhancements such as the sports exhaust system manufactured by M&D from stainless steel and attached to a set of original SL65 AMG end-pipes. The cover of the engine compartment was fitted with bi-coloured painting in red and black.
The interior was not left out as it received an AMG facelift airbag steering wheel with shift paddles and an AMG gear selector lever. All decorative wooden parts are finished in deep black. The passengers will enjoy a complete LED surrounding.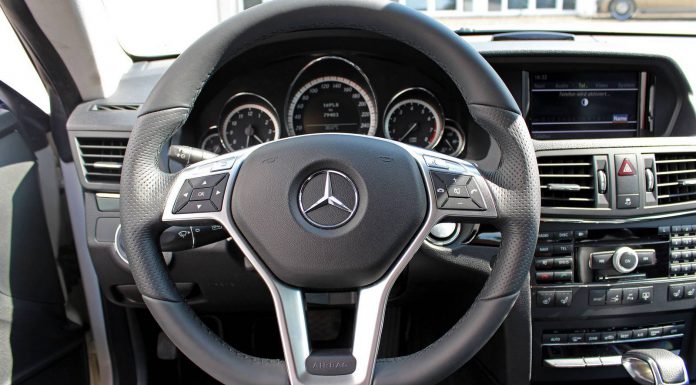 It then comes down to the wheels package. M&D utilized lightweight wheels sizing 9×20 inches with 235/30R20 tires in the front axle and 10.5×20 inches with 285/25R20 Falken FK452 tyres in the rear axle. The suspension system comes from H&R. Performance springs and red callipers can also be seen beneath the wheels.