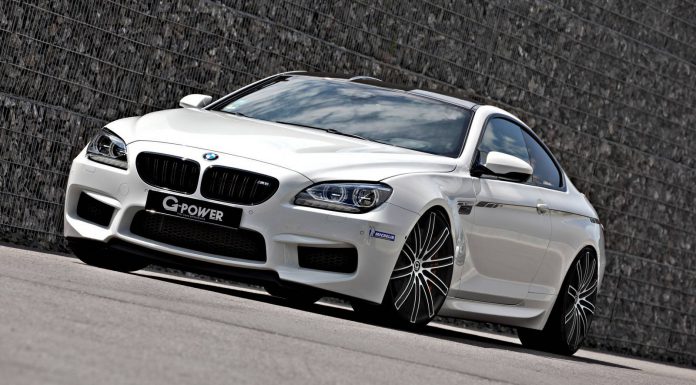 G-Power have continued their slow tweaking process for the brand new BMW M6. We've already seen the first stage of this earlier in the year. Now the German brand returns with the G-Power BMW M6 Bi-Tronik III V2. Total horsepower is now up to 710 thanks to supercharging and a range of accompanying upgrades!
The BMW M6 comes with 560 hp as standard which means that the gains equate to around 150 hp. Torque is now pegged at 890 Nm. The 4.4 litre V8 engine receives an ASA supercharger and a set of custom ECU maps which vary the amount of fuel and ignition timings relevant to the increased boost levels. The exhaust system has been replaced with a titanium system weighing 12 kg less with replacement downpipes, a titanium exhaust system and titanium link pipes.
Performance to 200 km/h is now just 10.8 seconds and the top speed is more than 300 km/h. Sitting at each corner is a 21 inch G-Power Hurricane forged wheel, wrapped with tyres from Michelin in the dimensions 265/30 ZR 21 and 305/25 ZR 21.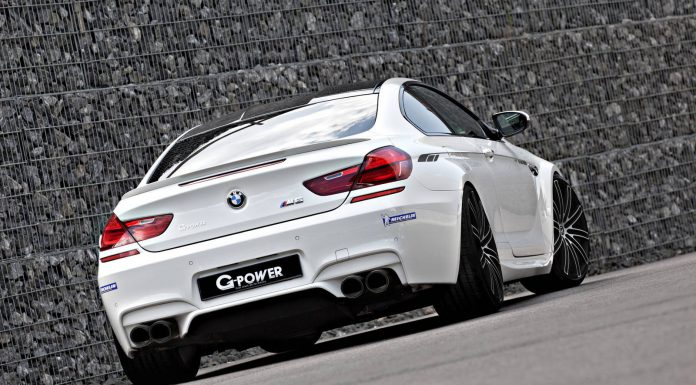 For the suspension, G-Power offers coil-over suspension (GM6-RS) with nine selectable settings each for bound and rebound. For the brakes, G-Power offers an upgrade for the front set which includes six piston brakes and 420 mm brake discs for the front axle. A ceramic option is also available for those that need that little bit extra.