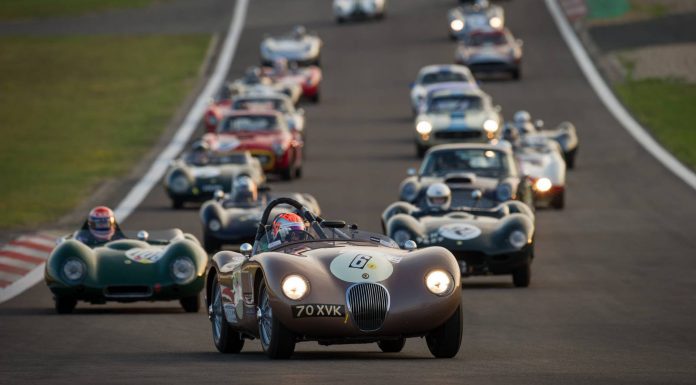 Jaguar Heritage Racing recently celebrated a double win at this weekend's Avd Oltimer Grand Prix held at the Nurburgring. The winning driver Alex Buncombe was campaigning a Jaguar C-Type and Jaguar E-Type and took both victories.
The first race on Saturday, dubbed the Gentleman Drivers Race featured racing cars built before 1965, ran for nearly 50 minutes and saw Buncombe fight off fierce competition from some of his rivals. While Buncombe did claim pole position for Saturday's race, he was actually forced to start from the pitline after being blocked from reaching his starting block by his competitors.
Nevertheless, he fought through and came out victorious. The second race was held on Sunday which Buncombe also won behind the wheel of a Jaguar C-Type once owned by Formula One legend Juan Manuel Fangio.
Following his successful weekend, Buncombe said, "What a fantastic weekend for Jaguar, and for me personally. I won the E-type Challenge race here in 2012, so to come back this year and win again is extremely satisfying, especially in the circumstances where I lost my pole advantage to congestion on the grid. The victory in the C-type was equally as sweet, and I feel very privileged to be part of this great Jaguar Heritage Racing team in such significant historic race cars."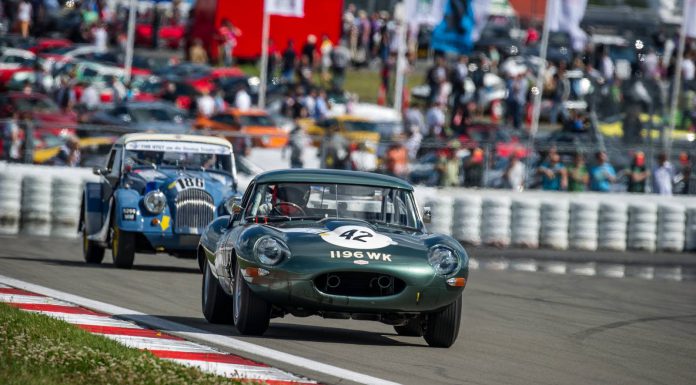 For those that didn't know, the Jaguar Heritage Racing programme was first launched on 12th March 2012 and is operated by JD classics based in Essex.