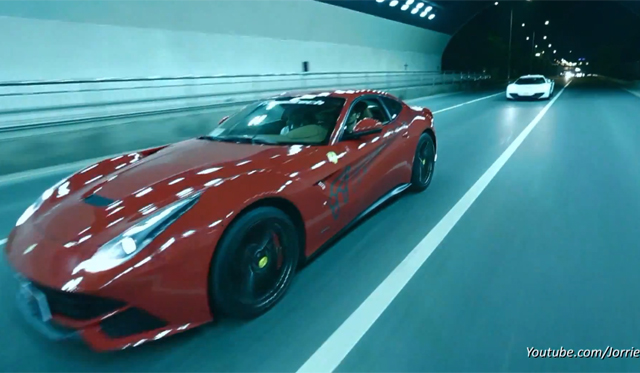 Ever wondered what a McLaren 12C and Ferrari F12 Berlinetta sound like speeding through a tunnel in full high definition? Well, wonder no more as our latest video brings you just that in 2 minutes of absolute automotive and supercar heaven!
[youtube]http://www.youtube.com/watch?v=JgD3eczQsuo[/youtube]
Both the McLaren 12C and Ferrari F12 Berlinetta featured in this video are fitted with iPE Innotech performance exhausts completed with auto valve control systems. Unsurprisingly, the exhaust notes produced by the pair are dramatically different, with the McLaren 12C being far more muted due to its twin-turbocharged setup.