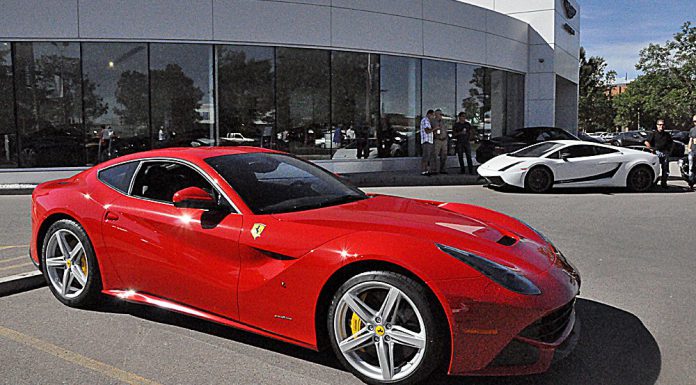 Last week we visited Distinctive Collection in Calgary, Alberta, Canada, for their weekly 'Coffee & Cars' event. This week we got wind that there would be a more impressive showing, and was it ever impressive! Upon arriving at Distinctive Collection, a few familiar faces meandered around the courtyard basking in the warm sunlight and enjoying the company of their fellow gear-heads.
Already in the courtyard were a brand new Ferrari F12 Berlinetta, 550 Berlinetta, 348 GT Competizione, 360, Porsche 911, two Porsche Cayman's and an Audi R8.
Throughout the morning, the arrival of a Ford GT, two more Ferrari 360's, Lamborghini Gallardo Superleggera, Shelby Cobra, Rolls Royce Silver Cloud II and Porsche 911 were welcome additions to the already great showing of supercars.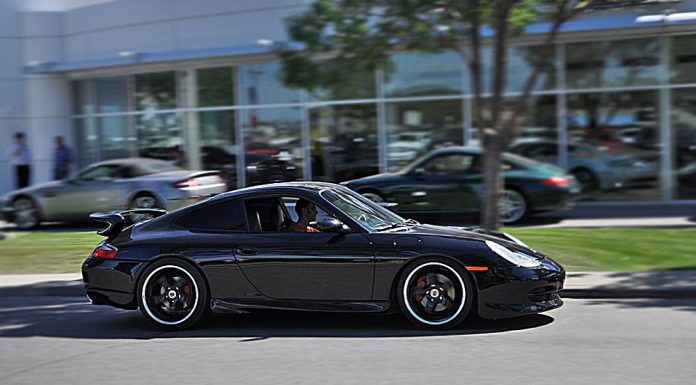 Of course, the best part about these events is hearing the stories of the owners and their wild adventures. It's not all about the cars – it's about the people who own them. Their vehicles are truly an extension of their personalities, and it's nice to hear why they chose the particular supercars they did.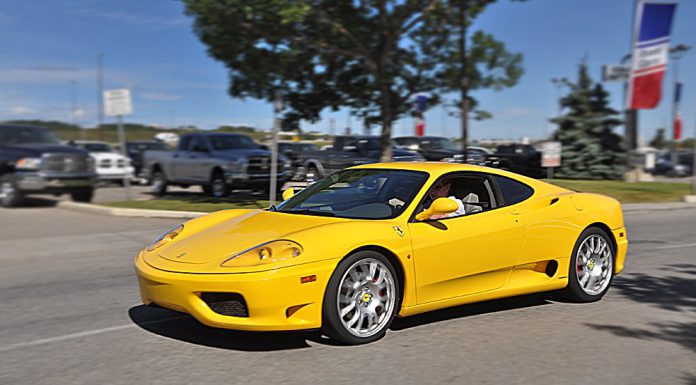 Distinctive Collection will continue to hold their 'Coffee + Cars' event every Saturday morning throughout the summer. Fellow enthusiasts and supercar owners are welcome to attend each week's events to enjoy a lot of nice cars and a lot of fantastic individuals.