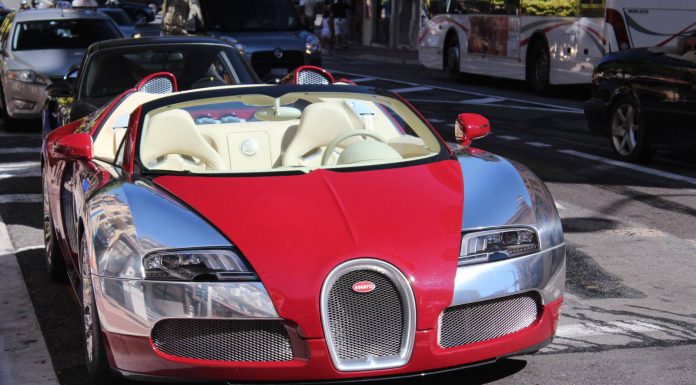 It isn't easy to stand out in Monaco. The principality is home to the rarest cars on earth such as Lamborghini Reventons, Paganis and Koenigseggs as well as a sprinkling of Bugattis. This Veyron Grand Sport does however stand out from the crowd. With the roof left at home, the sun beaming off the cars unblemished chrome and pastel burgundy body, this example of the Grand Sport looks exquisite. The interior cream compliments the exterior colors gloriously making this grand sport one of the best cars to cruise along the harbor in.
Cruising is of course not what the Grand Sport was created for. Revealed at the infamous Pebble Beach Concours in 2008, the 1001bhp Grand Sports top speed was announced to be 229mph with the roof off and the same 253mph (with the roof) as the Veyron. Costing €1.4million and Bugatti only building 150 units meant that the Grand Sport became one of the most exclusive and sought after cars for the super rich and famous to be seen in.
This incredible photo was taken in Monaco by Johnny Griffiths for London Supercars Photography.