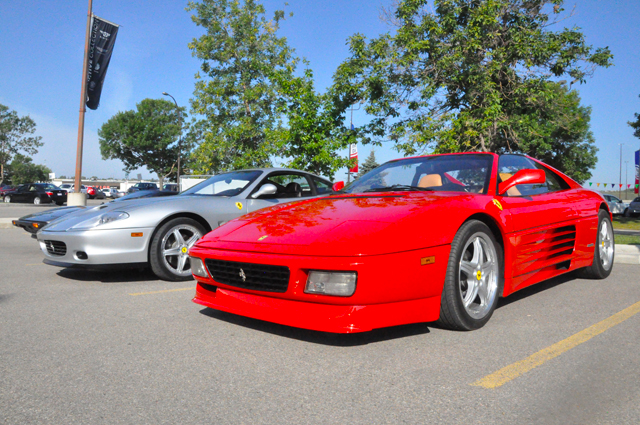 It's been a reoccurring tradition at Distinctive Collection in Calgary to hold a Coffee + Cars event every Saturday while the weather is sunny and peaceful in July and August. The event gives car enthusiasts an opportunity to show off their exotic rides and enjoy the company of fellow high-rollers and simply enjoy their high-end cars in the company of like-minded people.
This Saturday, the event saw everything from a Ferrari 308 GTS to a mint Lamborghini Gallardo LP560-4.
The folks at Distinctive Collection are more than happy to put on events like this throughout the summer because they enjoy car culture just as much as the rest of the car guys who keep coming back for more. It's all about cool cars and cool people; and maybe just a little bit of showing off.
Upon our arrival to Distinctive Collection, we were greeted by a beautiful red Ferrari 1993 348 GT Competizione basking in the sun. Not soon after, a silver Ferrari 575 Maranello and black Ferrari 308 GTS graced us with their presence.
While the Ferrari tripple-threat sat out front for all to see, an Aston Martin V12 Vantage announced its presence with a thunderous seep roar.
As the morning went on, we saw a trio of Porsche 911's and a brilliant red Lamborghini Gallardo LP560-4 stop by for a visit.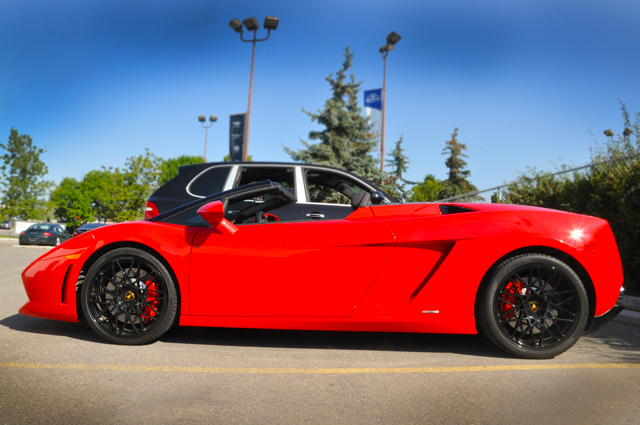 We even saw a familiar face, Daniel, driver of the black Porsche 911 that joined us for the ZR Auto drive to Banff, Albera, a few weeks ago.
Check out the following video to see the unique rides that showed up to this installment of Distinctive Collection's Coffee + Cars event: